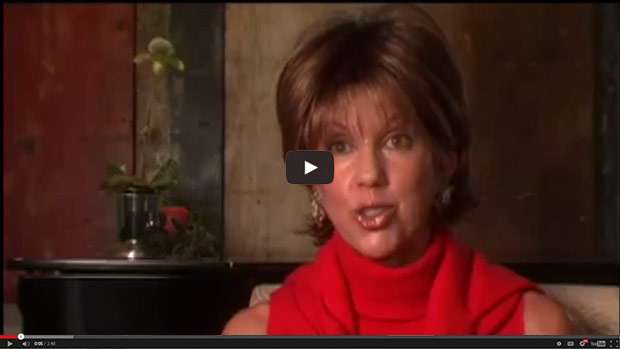 Since I was diagnosed with pancreatic cancer in 2006 at age 55, I have been fortunate to have had some wonderful resources available to help me through my journey with the disease. My husband, Paul, continues to be an enormous supporter in every sense of the word: his wit, wisdom, strength, love and courage have sustained me, and he has always been there for me both as a caregiver and my best friend.
The Pancreatic Cancer Action Network also served as a tremendous source of support for me. Soon after my diagnosis, I learned about the organization. Through it, I have met many doctors, researchers and dedicated volunteers that opened up a whole new world to me, and I treasure the new friendships I have developed with all of these wonderful people. I was very proud to receive the ?pirit of Hope?award when it was presented to me at the Evening With the Stars gala in October of 2007. I also derived great satisfaction from participating in Advocacy Day in 2006, when I joined 160 volunteers from all over the United States in Washington, D.C. in lobbying our elected officials. How gratifying to learn that just two years later nearly 500 volunteers joined the Pancreatic Cancer Action Network? lobbying efforts on Capitol Hill.
I really have been blessed with a rich and fulfilling life. I was the fourth generation in my family to be born in Los Angeles, and have always returned to Southern California after moving away.
For a time in the early 70s, I moved to Honolulu, Hawaii, where I launched a career in advertising, and started my own food condiment business.
As my career in advertising flourished, I began working with major publications including Time, Newsweek, Sports Illustrated and USNews and World Report. I also worked in a managerial position with the J. Walter Thompson advertising agency. In addition, I co-owned a commercial design firm, sold residential real estate, invested in a fine art gallery specializing in modern and contemporary masters, and worked for a period with Fortune 500 company executives on honing their communication skills.
My personal life has been gratifying, as well. I was married to my first husband, Michael McNeill, for 17 years and helped raise his kids, who were ages five and eight when we began our life together. I loved my role as a parent, and to this day, children? causes hold a special place in my heart. In addition to delivering meals to the homeless, I read to children living in shelters at night, paint school classrooms, and help raise funds for programs working to bring an end to school bullying.
I also feel strongly about furthering preventative health, wellness and nutrition causes. I was one of the founding board members of the Aspen Center for Integral Health. I also volunteer with The Colleagues in Los Angeles and the Kennedy Center in Washington, D.C.
In addition to supporting my charitable causes, I enjoy an active lifestyle. Living on the beach in Hawaii fostered my love of running. I also swim, hike and ride in 100-mile bike races and ski whenever I can. Paul and I divide our time between Los Angeles and Aspen, so the climates in these cities are ideal for engaging in all of these activities.
Living with pancreatic cancer has taught we some valuable lessons. I have learned that when difficult and bad things happen to you, you get to decide what they mean for you. I have strived to meet these challenges with passion, compassion, humor, style, generosity and kindness.