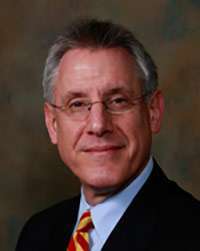 A friend once asked me if I believe in miracles…
A little over a year ago, I was diagnosed with pancreatic cancer and told that the mortality rate was 92 percent within three years of diagnosis.
Cosmic coincidence no. 1: The mortality rate for pancreatic cancer is so high because it generally has no symptoms and it's not discovered until after it has already metastasized. In my case, the tumor on the head of my pancreas was growing into my bile duct causing a blockage mimicking gallstones. I had been admitted to the hospital for the removal of my gallbladder and, after having it removed, the symptoms persisted. This led to a CT scan and early detection of the tumor. As a result, I was one of the 10 to 20 percent for whom the Whipple surgical procedure was an option.
Cosmic coincidence no. 2: I had surgery to remove the tumor on October 10, 2014. Going in, it was believed that I was stage 1, which meant the tumor was growing but localized. When the surgeon got in, it turned out the tumor was actually stage 3, spread locally and grown around two major veins (inferior vena cava and portal). The surgeon, one of the top people in the world for oncological surgery, rather than closing me up and sending me home for chemotherapy, spent 8.5 hours resecting the tumor. The post-surgical pathology showed it had spread to a couple of nearby lymph nodes but that he got it all.
Cosmic coincidence no. 3: My doctor told me, post-surgery, that pancreatic cancer is so aggressive that even after successful surgery the mortality rate remains at about 76 percent. With that news, off I went to begin six months of chemotherapy, followed by six weeks of combined radiation and chemotherapy. So little is known about pancreatic cancer that the treatments being used for the adjuvant care are not FDA approved and cost about $18,000 per treatment, which I did once a week for six months (mini-cosmic coincidence, I do have health insurance). I had a one-year post-operative CT scan on October 8, 2015, and I was metastasis free.
Over the past 13 months since diagnosis, I've had hundreds of family members, friends and acquaintances reach out to me with concern, support and prayers. I've had fundamentalist Christians lay hands upon me as well as been anointed by LDS Missionaries and received their healing blessings. Of course, I would be remiss if I didn't give a nod to the hundreds of dedicated, talented and generally, super healthcare professionals along the way. I can't count the number of times I've been told I'm quite literally a living miracle. I've always been grateful for and humbled by the outpouring of support, and if anyone believes me to be a miracle, well, who am I to argue.