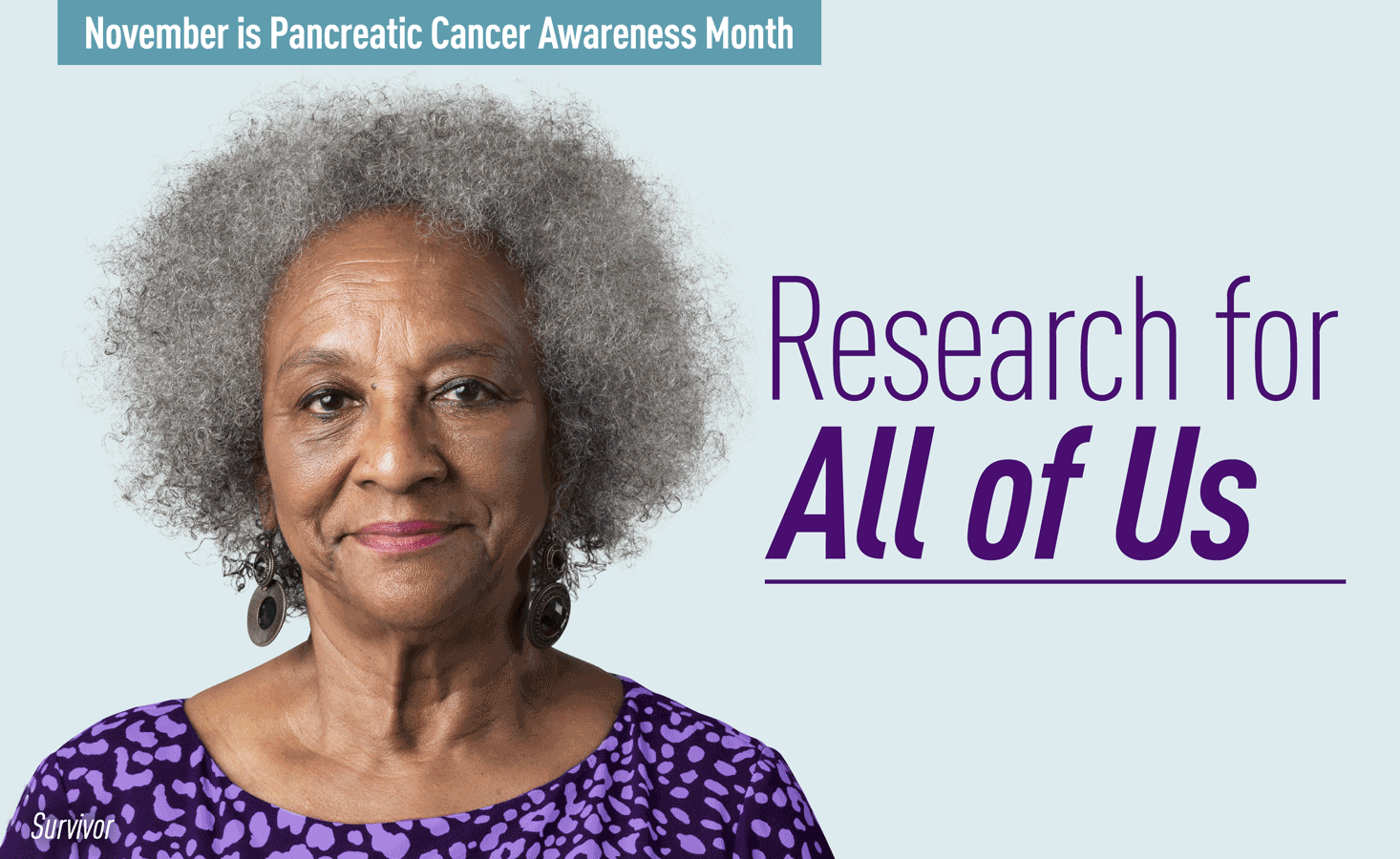 Research is for Jonathan's brother. Research is for the Lyons family. Research is for Frankie.
Research is for every single person affected by pancreatic cancer.
This November, during Pancreatic Cancer Awareness Month, PanCAN highlights the urgent need for more research. We'll be highlighting, on our blog and through social media, members of our PanCAN community who are raising their voices for the cause, including actor and director Jonathan Frakes, who lost his brother to the disease; Regina Banali, wife of iconic heavy metal drummer Frankie Banali, who died from pancreatic cancer in 2020; survivor Andy Lyons, who lost several members of his family to the disease and is now a fierce PanCAN advocate; and survivor Crystal Morgan, who connects with others affected by the disease through her work with PanCAN and her presence on social media.
As we listen to their stories and meet some of the scientists behind the research, we call on the nation to join us in the fight against pancreatic cancer.
Your support makes a difference. Thanks to our donors, we've invested $174 million in research to date, transforming the landscape of pancreatic cancer research. It's a longstanding commitment that sets us up for success: This year, we are on track to usher in a new wave of innovation that strengthens PanCAN's status as a national leader.
During Pancreatic Cancer Awareness Month, we want to raise our voices to accelerate progress even more. Together, we can change the lives of patients with pancreatic cancer, now and in the future.
Here are five way you can get involved this November:
We need your help now to continue to accelerate progress and inspire hope.
Donate today
.