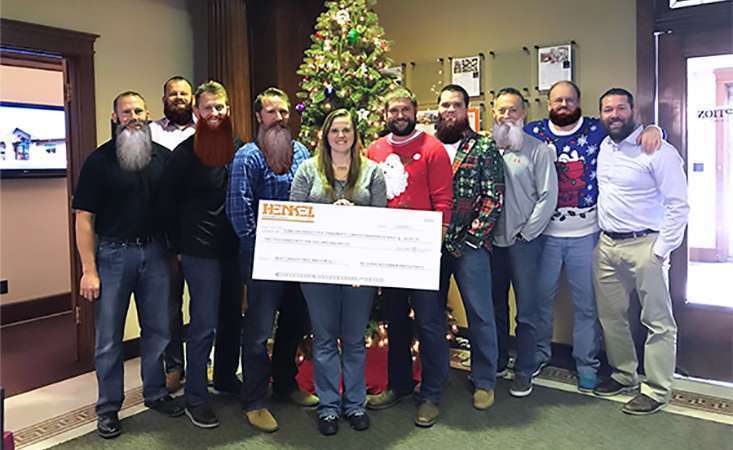 Ariel Schulmeister was due to have her first baby girl on August 24, 2014, only two days after her father, David, was diagnosed with pancreatic cancer. She didn't know it at the time, but this would be the only child of hers that would meet their grandfather.
Schulmeister considered herself to be a "daddy's girl." The two would often be seen together or would have long chats on the phone, which made the diagnosis even more heartbreaking.
The next few months following David's diagnosis were filled with hospital visits and chemotherapy. He kept fighting, and Schulmeister and her family kept supporting him.
They spent their days together, enjoying her father's favorite movies and treats (circus peanuts and licorice) and trying to make the most of their time, which they understood was not on their side.
Near the end of March 2015, David suffered a stroke and was taken to the hospital, where the family spent what seemed like endless days and nights.
His stroke caused aphasia, an impairment of language that affects the expression and understanding of speech, usually caused by brain damage. "That's when you learn firsthand that actions speak louder than words. We just took turns hugging him, saying nothing," Schulmeister explains when discussing the pain and frustration that came with the aphasia.
On March 25, her family said their final goodbye to their beloved father.
One of her favorite stories to tell is about one family night out when her father, the charismatic man that he was, sang and danced to "Sweet Pea" by Tommy Roe.
He always knew how to make her laugh with his carefree disposition. The song now forever reminds her that life is "a heck of a lot better if you're smiling, singing and dancing."
This memory is so poignant for Schulmeister and her sister that they named their PurpleStride Iowa team after the 1966 jam they watched their father happily dance to.
Currently, Schulmeister and her team, "Oh Sweet Pea," are the top fundraisers for PurpleStride Iowa 2018, the walk to end pancreatic cancer. When asked what tactics she has been using to fundraise, she accredits her success to her coworkers.
During a "No Shave November" campaign last fall, her boss and colleagues secretly raised money for the PurpleStride 5K event, matching up to $1,000 in donations. The challenge was met!
They presented Schulmeister with a giant novelty check totaling more than $2,000 at their office holiday party. It was a heartwarming surprise that kickstarted her fundraising campaign for her local PurpleStride.
Schulmeister shared that her father was always ready to help when someone needed it, and even when they didn't. With the same compassion, she and her team are helping fight to end pancreatic cancer.
As a dedicated fundraiser and volunteer, Schulmeister is passionate about creating awareness of pancreatic cancer in her community in Iowa.
In November 2017, she and her PurpleStride team issued a proclamation for Pancreatic Cancer Awareness Month and Day in St. Ansgar and Mason City, Iowa. The mission behind their proclamation is for pancreatic cancer to become widely known, so fewer families have to endure a loss like her family did.
Schulmeister shared this advice for other champions in the fight against pancreatic cancer: "Share your story, share how much pancreatic cancer has impacted your life. When you pour your heart into raising awareness and fundraising, people will respond."