On This Page: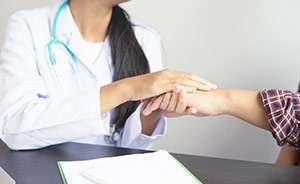 How Is Pancreatic Cancer Diagnosed?
If you have pancreatic cancer symptoms, your doctor must do a few things to see if you have pancreatic cancer. The doctor will:
Ask about your medical and family history
Perform a physical exam, looking at your body, skin and eyes and pressing on your abdomen to check for changes around the pancreas, liver and gallbladder
Possibly order blood, urine and stool tests
Order an imaging study, like a computed tomography (CT) scan or magnetic resonance imaging (MRI)
Get a tissue sample, called a biopsy
Pancreatic Cancer Tests
To be sure of a pancreatic cancer diagnosis, your doctors must get information from imaging tests and tumor tissue samples. Blood tests can also give them good information.
Imaging Tests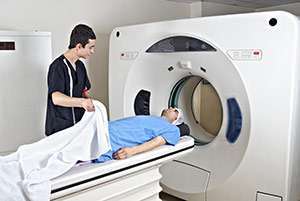 Imaging studies give doctors visual information about the pancreas and surrounding tissues. They are the only way to see a pancreatic tumor. So, imaging tests are critical in diagnosing and monitoring pancreatic cancer.
Doctors often use a computed tomography (CT) scan to see if the cancer has spread to nearby organs. A CT scan takes detailed pictures of the body.
Other imaging tests include:
Blood Tests and Tumor Markers for Pancreatic Exocrine Tumors
There are blood tests commercially available that can detect pancreatic exocrine tumors, the most common type of pancreatic tumor. The blood tests may detect DNA released from cancer cells, the immune system's response to the tumor or other blood-based biomarkers, like CA 19-9.
A pancreatic tumor blocking the bile duct can also cause higher bilirubin and liver enzyme levels in the blood. High levels of these substances in blood can be a clue for doctors to look for pancreatic cancer. But this does not happen in all pancreatic cancer patients.
After diagnosis, two blood tests may help your doctor see if your tumor is growing, staying the same or responding well to treatment. These tests measure substances some pancreatic cancer cells release into your blood, including:
Carcinoembryonic antigen (CEA)
While blood tests may signify the possible presence of the disease, they cannot lead to a definitive pancreatic cancer diagnosis. Additional tests, like imaging and biopsies, are necessary to confirm the diagnosis.
Blood Tests and Tumor Markers for Pancreatic Neuroendocrine Tumors
Commercially available blood tests that detect multiple cancer types may also be able to find pancreatic neuroendocrine tumors (PNETs).
Other tests that may help detect PNETs measure:
Chromogranin A (cgA): A molecule that is high in most people with PNETs
Pancreatic polypeptide (PP): A hormone often high in people with PNETs
Specific hormones made by pancreatic neuroendocrine tumors
Doctors can use these blood tests along with imaging tests to get more information to diagnose a pancreatic neuroendocrine tumor.
Biopsy
The only way for your doctor to know if a mass or tumor is cancer is to get a tissue sample, called a biopsy.
Your doctor can get a biopsy through surgery or procedures like endoscopic ultrasound (EUS) or endoscopic cholangiopancreatography (ERCP).
Then, a pathologist looks at the tissue samples under a microscope. The shape, size and arrangement of the cancer cells may help your doctors figure out the type of pancreatic cancer.
Learn more about pancreatic cancer biopsies.
Tumor Biomarker Testing
After getting a tumor tissue sample, your doctor may run tests to understand your tumor's biological details. This is called tumor biomarker testing. Your doctor may be able to use this information, along with results from genetic testing for inherited mutations, to make treatment decisions.
Every pancreatic cancer patient is different. Patients who receive treatment based on their biology can live longer. The Pancreatic Cancer Action Network strongly recommends all pancreatic cancer patients get genetic testing for inherited mutations as soon as possible after diagnosis and biomarker testing of their tumor tissue to help determine the best treatment options.
Patients should discuss both tests with their care team. The tests can be available through their treating institution or PanCAN's Know Your Tumor® precision medicine service.
Screening Tests
No universal screening tests for pancreatic cancer in the general population exist yet. But researchers across the country are studying people who have a high chance of getting pancreatic cancer.
The Pancreatic Cancer Action Network recommends consulting with a genetic counselor to determine if you should get genetic testing for inherited cancer risk and if you should discuss options for monitoring if you have:
A first-degree relative (parent, sibling, child) who was diagnosed with pancreatic cancer and whose genetic testing results were positive or unknown (if genetic testing of the patient is not possible)
An inherited genetic syndrome associated with pancreatic cancer
Contact PanCAN Patient Services for more information about screening, risk factors or genetic counseling.
Questions to Ask Your Doctor
When talking to your doctor about your diagnosis, some helpful questions to ask are:
What tests and scans will you use to confirm a pancreatic cancer diagnosis?
How many people with pancreatic cancer do you diagnose each year?
If I would like a second opinion, can you recommend another gastroenterologist?
What is my specific diagnosis? What type of pancreatic cancer do I have?
Where did the cancer start? Is the cancer in the head, body or tail of my pancreas?
Has my cancer spread? Do I need more tests to check if it has spread?
What is the stage of the cancer? What does that mean?
Some questions to ask your doctor to help you figure out next steps are:
Can my tumor be removed through surgery? Why or why not?
What treatment choices do I have?
Should my family and I be tested for hereditary pancreatic cancer?
What kind of doctor should I see for treatment(s)?
Can you recommend doctors to me? Why do you recommend these doctors?
Will you be involved in any of my treatment or follow-up?
Will you or someone else help treat symptoms and side effects?
Can you recommend support resources?
What to Do After Diagnosis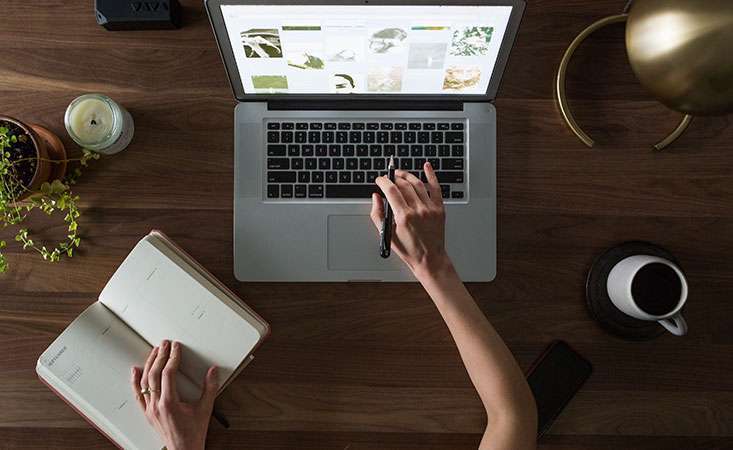 A pancreatic cancer diagnosis can be overwhelming, and you may not know what to do next. Being informed helps you make the best decisions for you.
After diagnosis:
Learn the basics about pancreatic cancer and your particular diagnosis
Get copies of your records
Get a second opinion
Choose your healthcare team
Learn about treatment options
Get resources and support
PanCAN Patient Services can give you resources and information to help with any of these steps. This includes lists of specialists in your area, treatment information and personalized clinical trials searches. They can also answer any questions you have about the disease.
Understand What Your Diagnosis Means
Knowing details about your diagnosis helps you make decisions. Important things to know include:
Your cancer's stage
Where the tumors are located
If the cancer has spread
If surgery is possible
Treatment options for your diagnosis
Get a Second Opinion from a Specialist
You have a right to get a second opinion. Pancreatic cancer is rare, and general oncologists are not always familiar with treating it. The Pancreatic Cancer Action Network strongly recommends you seek a second opinion, as needed, at any point in your diagnosis.
It is important to get a second opinion from a doctor who has experience treating people with pancreatic cancer. Learn more about what to think about when choosing your healthcare team.
Know All Your Treatment Options
You are your own best advocate. The Pancreatic Cancer Action Network strongly recommends that you discuss your treatment goals with your healthcare team and know all of your options at every stage of your disease.
Standard treatments for pancreatic cancer are surgery, chemotherapy, radiation or a mix of these. But it is also important to consider clinical trials and treatments based on your tumor's biology, called precision medicine.
Contact PanCAN Patient Services for more free information about treatment options, a personalized clinical trials search or information about our precision medicine service.
Early Detection
Today, there is no established way or test to find pancreatic cancer early in the general population. Reasons for this include:
The pancreas is located deep in the abdomen, so doctors usually cannot see or feel the tumor during a physical exam
Pancreatic cancer symptoms are not always obvious and usually develop over time
The disease is rare, so widespread testing would be difficult to implement
People at elevated risk of developing pancreatic cancer may qualify for screening or surveillance programs to monitor whether the disease is present by imaging tests or blood-based tests. Researchers are working hard to figure out ways to find pancreatic cancer early. Learn more about pancreatic cancer early detection.
Educational Webinars
Click here to register for upcoming educational webinars and to see recordings of past webinars, covering topics such as diagnosis, early detection, pancreatic cancer genetics and more.
We're Here to Help
For free, in-depth and personalized resources and information on pancreatic cancer diagnosis and treatment, contact PanCAN Patient Services.
Related Topics
---
Information reviewed by PanCAN's Scientific and Medical Advisory Board, who are experts in the field from such institutions as University of Pennsylvania, Memorial Sloan-Kettering Cancer Center, Virginia Mason Medical Center and more.
Information provided by the Pancreatic Cancer Action Network, Inc. ("PanCAN") is not a substitute for medical advice, diagnosis, treatment or other health care services. PanCAN may provide information to you about physicians, products, services, clinical trials or treatments related to pancreatic cancer, but PanCAN does not recommend nor endorse any particular health care resource. In addition, please note any personal information you provide to PanCAN's staff during telephone and/or email communications may be stored and used to help PanCAN achieve its mission of assisting patients with, and finding cures and treatments for, pancreatic cancer. Stored constituent information may be used to inform PanCAN programs and activities. Information also may be provided in aggregate or limited formats to third parties to guide future pancreatic cancer research and education efforts. PanCAN will not provide personal directly identifying information (such as your name or contact information) to such third parties without your prior written consent unless required or permitted by law to do so. For more information on how we may use your information, you can find our privacy policy on our website at https://www.pancan.org/privacy/.