Our passionate, committed Pancreatic Cancer Action Network volunteers are on the front lines in the fight against pancreatic cancer. They push for increased awareness, advocate for groundbreaking research and unite around the belief that pancreatic cancer patients deserve a better future. They don't take no for an answer, and their every action is filled with intention and hope.
Our volunteers dedicate their time in unique ways. They volunteer at PurpleStride on event day, host creative fundraisers through Wage Hope My Way, and some serve on the Survivor & Caregiver Network, where they communicate one-on-one with those diagnosed with pancreatic cancer. During Volunteer Appreciation Month, we celebrate all the people fighting with PanCAN for the cause and highlight just a few below to inspire you!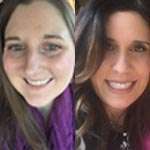 Julie Parmenter and Grace Lynch
This month, we're putting the spotlight on two amazing volunteers, PurpleStride chairs Grace Lynch of the Charlotte Affiliate, and Julie Parmenter of the Atlanta Affiliate. Through their work with PurpleStride, Lynch and Parmenter have helped raise critical awareness for a disease that has personally impacted them both. And much like their home cities, the two have developed a little friendly competition in the process.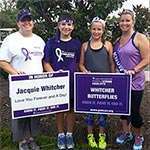 Core Role: Stephanie Pope
"I became a volunteer for the Charlotte Affiliate as a way to turn my anger and frustration into action," Pope said. "The fear of not knowing when pancreatic cancer will affect our family again can be overwhelming. Volunteering for the Pancreatic Cancer Action Network is a wonderful way to help change the course of this disease."
Pope has enjoyed the friendships she's made along the way, but she said that witnessing progress is what has made her experience the most memorable.
Read more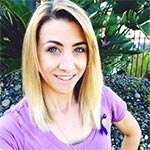 Key Role: Jen Michaelson
Jen Michaelson's volunteer story began Oct. 22, 2013, when she and her husband, Nick, welcomed their first child, Tanner, into the world. Tanner was her father's first grandchild.
"After we arrived home from the hospital, my family came over to welcome him and bring dinner," said Michaelson, Social Media Administrator for the San Diego Affiliate. "I sensed a somber mood amongst my family members, especially with my father. Later, after dinner, my father asked me to speak with him at the kitchen table."
Read more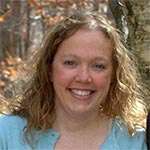 Volunteer Advisory Council: Michele Wood
Michele Wood started volunteering with the Boston Affiliate in 2010. She had lost her dad to pancreatic cancer in 2007, and soon began looking for ways to change the disease's low survival rate and lack of awareness. When she received an email asking for volunteers to discuss the possibility of starting the Boston Affiliate, she knew it was meant to be.
It was only a matter of weeks before Michele signed on as the Boston Affiliate's Media Relations Chair. She earned the Media Relations Chair of the Year Award in 2013, and the affiliate went on to win the Affiliate of the Year Award in 2015.
Read more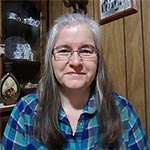 Survivor/Caregiver Network Volunteer: Chris Saenz
As a Survivor and Caregiver Network volunteer, Chris Saenz often talks to families who are caregiving for a loved one facing pancreatic cancer.
"My dad had pancreatic cancer and passed away after a 28-month fight," said Saenz, who began volunteering in 2014. "This organization helped us so much with information and advice. I wanted to give back and to help people who might be trying to learn about the disease and support their loved one."
Read more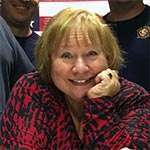 PurpleStride Event Day Volunteer: Cheryl Holbrook
Cheryl Holbrook lost her husband, Bill, to pancreatic cancer in 1998 – six months after his diagnosis.
"He was 44 years old and the love of my life," Holbrook said. "I'm fighting to get rid of pancreatic cancer."
Read more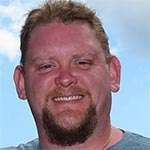 General Volunteer/ Wage Hope My Way: Brock N. Cordeiro
"I saw a flier at the hospital promoting PurpleLight Boston 2013, which was scheduled for when my dad would have been in recovery. I reached out to the Boston Affiliate and asked that my dad be included in the PurpleLight naming ceremony. I wasn't able to do all that much for him during his final days, but then I realized that raising public awareness and fundraising to cure pancreatic cancer was something that I could do. I had to become a volunteer. I felt in my heart, mind and soul that I could do nothing less. I owed it to my dad."
Read more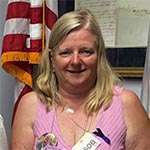 Community Advocate: Annette Fetty-Santilli
Annette Fetty-Santilli, Community Advocate for West Virginia, lost her brother Jim to pancreatic cancer in 2007. She decided to dedicate her volunteer efforts to advocacy, hoping to increase federal research funding. Annette and her young daughter, Stephanie, regularly participates in Advocacy Days and works hard to make sure Congress makes pancreatic cancer research funding a priority.
Read more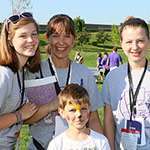 Candace Hanway, Affiliate Chair, Omaha Affiliate

"I surely never would have wanted a personal reason to volunteer with the Pancreatic Cancer Action Network. But I have one, Candace said.
"My dad always taught me to help out when possible, to stand up for what was right, to always push myself a little farther, and most importantly, he taught me that if it was worth doing, it was worth doing right.
Read more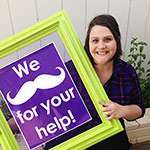 Megan Martin, Advocacy Chair, Phoenix Affiliate
Megan decided to dedicate her time to the Pancreatic Cancer Action Network because of its emphasis on the importance of grassroots action and its comprehensive approach to fighting this disease.
"They are tackling it from every angle with vigor – and so are the volunteers!" she said.
Read more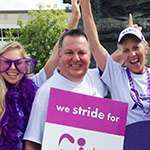 Mark Weber, Media Relations Chair, Charlotte Affiliate
Mark's "let's make it happen" approach to life and his commitment to making a difference for those affected by pancreatic cancer makes him a stand-out volunteer. Mark is constantly thinking of creative ways to engage his local media and thinking outside the box to raise awareness. Pancreatic cancer hit his family twice – first in 2005, when he lost his father-in-law, and seven years later when he lost his mother.
Read more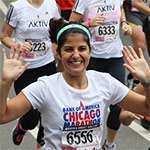 Barbara Orelli, PurpleLight Chair, New York City Affiliate
Barbara is a scientist who works in a research laboratory that is studying pancreatic cancer at Columbia University in New York City. She reached out to the Pancreatic Cancer Action Network because she wanted to make a difference outside the lab. She volunteered for three years before she was ready to accept the role of PurpleLight Chair and be directly responsible for an event that means so much to the pancreatic cancer community.
Read more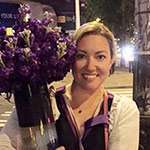 Liz Jurcik, Media Relations Chair, Puget Sound AFFILIATE
Her dad was a gastroenterologist. He loved everything about his job. "Except for the times he had to tell a patient they had pancreatic cancer," Elizabeth Jurcik of Bellevue, Wash., said. "I was young, but I still remember the crestfallen look on his face when he'd talk about telling a patient they had just a few months to live, and that they should try to enjoy every moment with family and friends."
Read more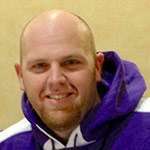 Brian Hall, Volunteer Chair, Cincinnati Affiliate
Brian is determined to create a better future for those diagnosed with pancreatic cancer through his volunteerism. He also volunteers to honor his uncle who passed from the disease.
He is particularly passionate about interacting with and meeting new volunteers who want to join the affiliate.
Read more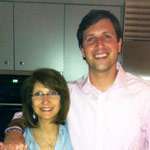 Zach Weismann, Affiliate Chair, Dallas-Fort Worth AffiliatE
Zach's mom lost her courageous battle with pancreatic cancer in September of 2014. Living in Dallas, they knew that PurpleStride DFW was in early November, less than two months away. So they rallied their friends and family to join Team Michele, and they raised over $15,000 that first year with over 70 team members. They were one of the event's top five fundraising teams.
Read more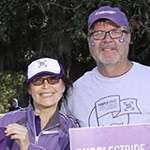 Karen Sharkey, Affiliate Chair, Central Florida AFFILIATE
Karen has exemplified the spirit of volunteerism by always "stepping up," and pitching in to help her fellow volunteers. At her first affiliate meeting in Central Florida, she noticed that there were only a handful of volunteers at the meeting. She did not hesitate to sign up to help out.
Read more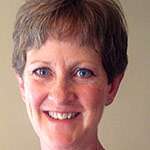 Janice Griffin, Affiliate Chair, Boston AFFILIATE
Janice is passionate about helping others. She volunteers to honor her mother, who passed away from pancreatic cancer. She previously served as Volunteer Chair, often being the first point of contact for new volunteers and patients. She has since stepped up to lead as Affiliate Chair.
Read more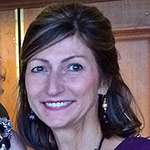 Kandi Wood, Volunteer Chair, Detroit AFFILIATE
Kandi joined the Pancreatic Cancer Action Network volunteer team after her husband was diagnosed with pancreatic cancer and lost his battle to the disease.
Read more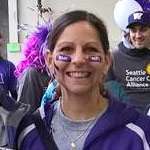 Brenda Luper, Donor and Corporate Ambassador, Puget Sound AFFILIATE
In October 2007, Brenda's family was shocked to learn that her mom, Dody Norban – an active and healthy 72-year-old wife, mother, mother-in-law and grandmother – was diagnosed with pancreatic cancer. They had no clue how fast the disease would take her. Just four months later, in February 2008, she lost her battle.
Read more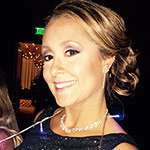 Rachael Sandahl, Media Relations Chair, San Antonio Affiliate
When Rachael attended Purplestride San Antonio in 2012, she felt she was being called by her grandmother, who passed away in 2007, to be more involved. Today she volunteers in honor and in memory of her.
Read more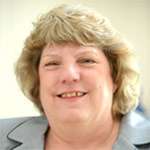 Barbara Geraghty, PurpleStride Chair, Tidewater Affiliate
Barbara lost her dad to pancreatic cancer in 2010 and since 2012, has been volunteering with the organization to make a difference in the lives of others affected by pancreatic cancer. She is a great leader through her work as a Volunteer Advisory Council member, working with staff on the development of the Community Engagement program.
Read more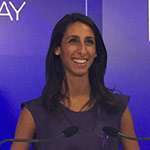 Ashlin Delshad, Affiliate Chair, New York City Affiliate
Ashlin is known for her positive outlook and passion for motivating and inspiring others. She started volunteering when her father was diagnosed with pancreatic cancer and she learned how little was being done to treat the disease.
Read more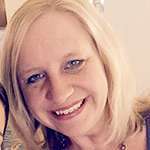 Kristen DeSanctis, Affiliate Chair, Louisville Affiliate
Kristen joined the fight after her brother, Craig, only 32 years old, was diagnosed with pancreatic cancer.
Read more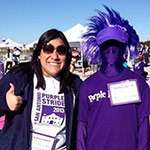 Michelle Hernandez, Volunteer Chair, San Antonio Affiliate
Michelle's dad lost his pancreatic cancer battle on August 17, 1995, when he was just 40 years old and she was 13. She is 34 now, and volunteering has been one of the most rewarding experiences in her life, she said. "I'm a firm believer that what you put in is what you get out.
Read more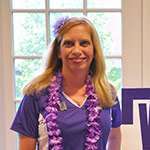 Shannon Gardner, Volunteer Chair, Charlotte Affiliate
Shannon is known for her caring and responsive disposition, always reaching out to others in need and always offering up a helping hand. She is passionate about the organization's vision and is focused on raising awareness and educating people about the disease.
Read more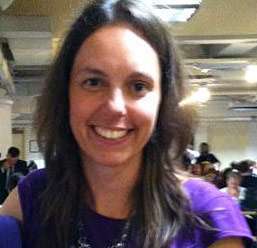 Aimee Sherman, Community Advocate, New Hampshire
Aimee is also a member of our Volunteer Advisory Council, which means that she was also selected to provide volunteer input in various decisions made at the national office. Aimee is proactive and not afraid to reach out, be engaged with fellow volunteers and connect to people in her community.
Read more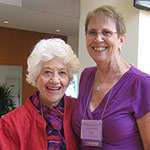 Cathy Schwandt, Community Engagement Chair, Columbus Affiliate
Cathy is enthusiastic about educating her community about pancreatic cancer. As a survivor, she has a unique perspective on the experiences patients go through and this allows her to give back in a way that is both fulfilling for her and the people with whom she interacts.
Read more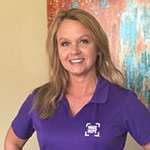 Inger Brane, Community Engagement Chair, Kansas City Affiliate
Inger decided to volunteer with the Pancreatic Cancer Action Network after she attended a Kansas City Affiliate meeting a week after losing her sister to pancreatic cancer. She went to the meeting looking for more information, and likely answers that she said she had so desperately been seeking since losing her.
Read more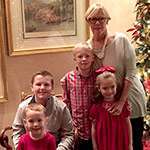 Catie Cole, Volunteer Chair, Atlanta Affiliate
Catie has been a dedicated volunteer for seven years and has remained committed through thick and thin. She was encouraged to take on the newly added Volunteer Chair leadership position in her local affiliate in 2011.
Read more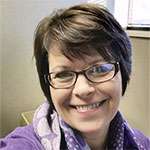 Lori Murray, Affiliate Chair, Sioux Falls Affiliate
Lori wanted to make a difference so that people wouldn't feel so hopeless when they hear that they have pancreatic cancer. The look in her own mother's eyes when she was told there was nothing doctors could do was devastating. Her asking, "Why me? Why this cancer?" are the words that still keep Lori motivated to make a difference.
Read more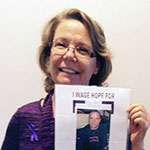 Joyce Worley, Community Advocate, South Carolina Affiliate
Joyce found a fulfilling connection with the Pancreatic Cancer Action Network community through her volunteer work. She is able to raise awareness and Wage Hope in honor of her son.
Read more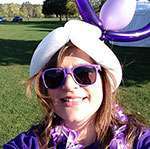 Amy Vincenzi, PurpleStride Chair, Rhode Island Affiliate
Amy wants more people to know about pancreatic cancer in Rhode Island. She previously served as Teams Ambassador and stepped into the PurpleStride Chair role when her service was needed.
Read more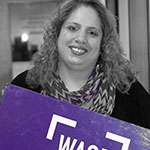 Pietrina Girimonte, Community Engagement Chair, Northern New Jersey Affiliate
Pietrina loves to engage with people on a personal level, encouraging them to not shy away from pancreatic cancer if they've been affected by it. After losing her father to the disease, she decided to push forward by volunteering and making a difference in the lives of others.
Read more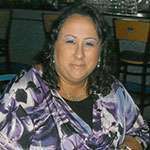 Laura Cross, Former Affiliate Chair, Milwaukee Affiliate
Laura lost her father to pancreatic cancer in 2007, and soon after, she came across the Pancreatic Cancer Action Network and wanted to make a difference for others fighting the disease. She is passionate about creating awareness in her community, leading her affiliate and making the maximum impact.
Read more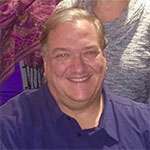 No one can fill Doug Kreusch's shoes!
Bike riders are adventurous. They cycle rain or shine and brave all kinds of weather conditions to go on excursions. For one cyclist, his passion has not only taken him on an unexpected adventure but has also made him a dedicated supporter in the fight against pancreatic cancer.
Read more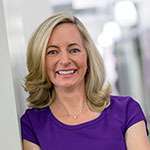 Staff Highlight: Julie Fleshman, President and CEO
A chance phone conversation and a willingness to make a difference took one volunteer to the top. When Julie Fleshman's dad passed away of pancreatic cancer in 1999, she wanted answers.
Read more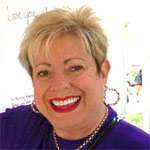 Staff Highlight: Pamela Acosta Marquardt, Founder
The Pancreatic Cancer Action Network began one day 17 years ago at the kitchen table of a volunteer – a woman with a bold vision.
Driven by the loss of her mother to pancreatic cancer, Pamela Acosta Marquardt envisioned a team of passionate, committed volunteers, advocates, research scientists, healthcare professionals and other generous contributors working together to create awareness for this tragic disease.
And thanks to her vision, people have rallied together to translate sadness and anger into action since 1999.
Read more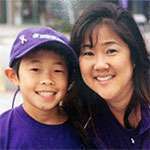 Staff Highlight: Julia Tominaga, Customer Service Representative
After Julia Tominaga's brother was diagnosed with pancreatic cancer and passed away just two-and-a-half weeks later, she was in utter disbelief. She was mad that the disease didn't give her brother a fighting chance due to his late diagnosis, and it fueled her passion to do something.
Read more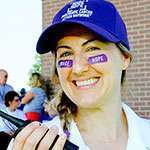 Staff Highlight: Shanle Vandermeer, Community Engagement Regional Events Manager
What do you do when you move to a new city and don't know anyone and don't have a job lined up? You volunteer! Shanle Vandermeer had recently moved to San Diego, Calif., 5 years ago, and she wanted to get a job working in nonprofit events.
Our volunteers are changing the future of pancreatic cancer. Join them in the fight.
Get Involved
!