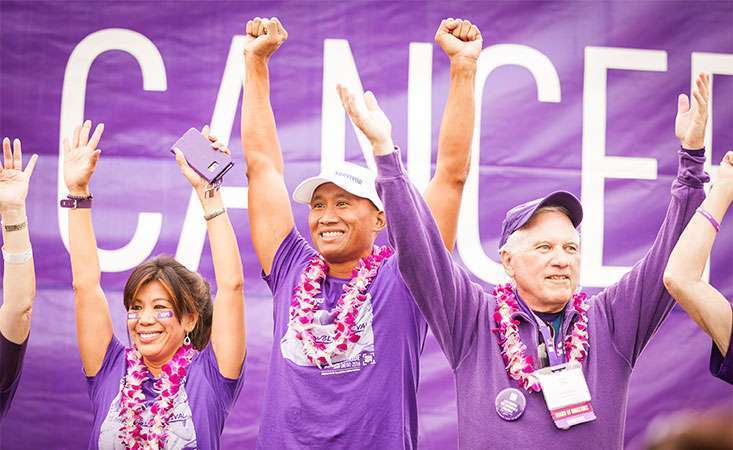 National Make a Difference Day is the fourth Saturday in October each year and is about taking community service to a whole new level in order to make a difference, large or small.
In the spirit of making a big difference in the lives of pancreatic cancer patients and their families, we share 10 ways you can support the Pancreatic Cancer Action Network (PanCAN):
Take the Tempur-Pedic® Rest Test on Make a Difference Day (or by Oct. 31!), and Tempur-Pedic will donate $10 to PanCAN for every person who participates. Simply try one of their mattresses at a participating retailer and then validate your Rest Test at resttest.com.
If you are a pancreatic cancer patient or caregiver, contact PanCAN Patient Services at any time for free, personalized disease information, resources and support services. Not a patient or caregiver but know someone who is? Please refer them to PanCAN Patient Services.
Share your story with us. We'd love to hear from you!
Get involved in your local PanCAN affiliate as a volunteer or attend a fundraiser near you.
Register for PurpleStride, the walk to end pancreatic cancer.
Host your own fundraiser event. Learn more and register at Wage Hope My Way.
Donate to PanCAN to support our programs and services. Better yet, give a monthly donation and become a member of our Circle of Hope.
Share the symptoms of pancreatic cancer with people in your network who might not know – this is key to earlier detection and better outcomes. Curious your risk of developing the disease? Take our Risk Assessment Test.
Get your purple ready – November is Pancreatic Cancer Awareness Month, and Nov. 21 is World Pancreatic Cancer Day. Showcasing your purple is a great conversation-starter!
Contact your members of Congress using our simple online form and urge them to fund a pancreatic cancer research program at the Department of Defense.
ol.list li {list-style-type: decimal !important; display: list-item; margin-left: 2em; text-align: left; }
ol.list li a {text-decoration: underline; }
ol.list {margin-bottom: 25px; }