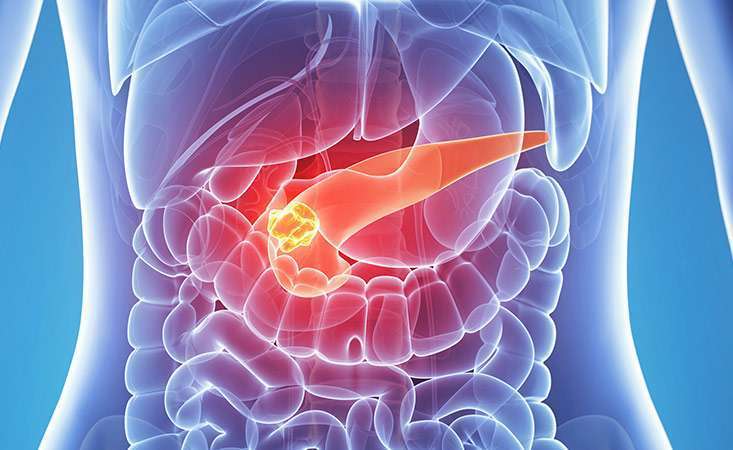 Editor's note: On the fifth anniversary of Aretha Franklin's passing from cancer of the pancreas, PanCAN is sharing facts about pancreatic neuroendocrine tumors or PNETs. Contact PanCAN Patient Services for free information and resources on PNETs and other services related to the diagnosis and treatment of pancreatic cancer.
Originally published in February of 2020, this blog post was updated August 17, 2022.
What exactly are pancreatic neuroendocrine tumors (PNETs), and how do they differ from other types of pancreatic cancer?
Here are five important facts to know:
1) PNETs originate from the endocrine (hormone-producing) cells of the pancreas. The pancreas has two main functions: exocrine functions involve the production of enzymes to break down food, and endocrine functions involve the production and regulation of hormones that maintain proper sugar levels in the blood.
2) Less than 10% of pancreatic cancer diagnoses are PNETs. The two main types of pancreatic cancer are adenocarcinoma (exocrine tumors) and neuroendocrine (also referred to as islet cell tumors). Less than 10% of the 62,210 pancreatic cancer diagnoses expected in 2022 will be PNETs. PNETs are generally slower growing and less aggressive than adenocarcinoma.
3) PNET symptoms vary depending on the type of tumor. PNETs can be classified as functional (hormone-producing) or nonfunctional (don't produce hormones).
Functional PNETs, which are less common, can cause symptoms that depend on the type of hormone that the tumor cells produce. For example, gastrinomas overproduce gastrin, which leads to acid reflux, burning abdominal pain and other gastrointestinal symptoms.
More commonly, PNETs are nonfunctional, and these tumors lead to vague symptoms like pain or jaundice if the tumor is large.
4) PNETs are treated differently than adenocarcinoma. There are some treatment strategies that could apply to both PNETs and adenocarcinoma, such as surgery, radiation therapy or chemotherapy, although different chemotherapy agents are typically used.
Targeted therapies, such as Sutent® and Afinitor®, have been approved for the treatment of PNETs. Lutathera is a type of hormonal therapy that can be effective for PNET patients whose tumors express somatostatin receptors.
All patients with pancreatic cancer, including those with PNETs, are also encouraged to consider clinical trials.
PanCAN maintains a comprehensive database containing up-to-date information about all pancreatic cancer clinical trials taking place in the United States – including trials for PNET patients. Every treatment available today was approved through a clinical trial. PanCAN strongly recommends clinical trials at diagnosis and during every treatment decision.
5) PanCAN Patient Services is here to help. PanCAN Patient Services can provide PNET patients and their caregivers with accurate, up-to-date information about the diagnosis and treatment of neuroendocrine tumors of the pancreas.
Resources available to PNET patients include personalized clinical trials searches and access to PanCAN's Know Your Tumor® precision medicine service to determine if a particular treatment aligns with the patient's or their tumor's biological characteristics. In addition, PanCAN can provide a list of PNET specialists.