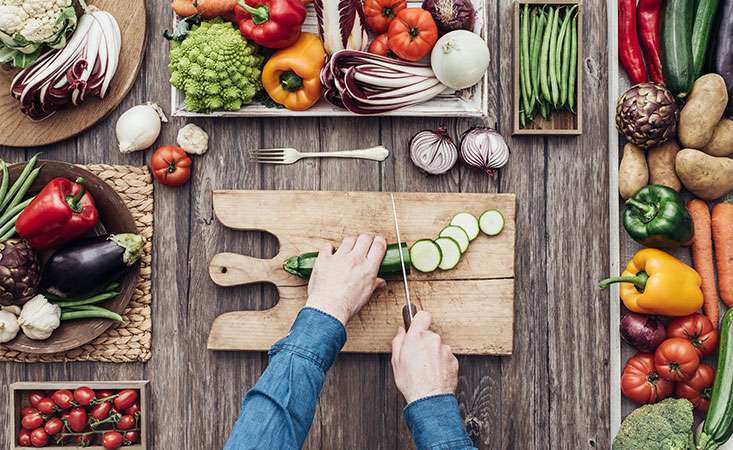 A diagnosis of pancreatic cancer and/or surgery to remove a pancreatic tumor can lead to alterations in a patient's digestive tract that can affect their ability to digest food. These alterations can impact diet long-term. For this reason, patients and caregivers can benefit by visiting a registered dietitian (preferably a certified oncology dietitian if one is available in their area). Dietitians can take into account changes in anatomy (due to surgery) and physiology and make recommendations about maintaining a healthy diet throughout the spectrum of care.
Maria Petzel, senior clinical dietitian for the Pancreas Surgery Program at MD Anderson Cancer Center in Houston and a member of the Scientific and Medical Advisory Board for our organization, discusses what patients and caregivers should know about nutrition after a pancreatic cancer diagnosis:
Most patients have digestive issues at some point. If you haven't been referred to a registered dietitian, take the initiative and ask your physician for a referral. It's ideal to connect as soon as possible after diagnosis. Consider meeting before starting treatment, a month or two into treatment and then once or twice a year to help monitor long-term nutrition. If you're having surgery, Petzel recommends visiting a dietitian before surgery and then during post-operative visits. The Pancreatic Cancer Action Network offers a diet and nutrition booklet and other materials that offer additional helpful information.
Have a realistic idea of where you are currently with nutrition, as well as your nutritional goals. Maybe you eat out several times a week – or, you don't typically eat fast food, but because you're 50 miles from home receiving treatment, you'll be eating more fast food than usual. Whatever the case, tell your dietitian, and then together, you can come up with dietary goals and guidelines. Here are a few recipes that support the varying digestive issues patients often experience.
Your goals may change throughout your course of care, but nutrition is important for different reasons at different times. For example, proper nutrition helps maintain weight and strength after surgery. It can also be helpful in managing treatment side effects. For long-term pancreatic cancer survivors, good nutritional habits can help decrease the risk of developing other cancers and/or other chronic conditions and diseases.
Supplemental pancreatic enzymes can be helpful as a digestive aid, depending on your diet and where you are in recovery. Your doctor can prescribe these and help regulate use.
Seeing a dietitian is helpful for caregivers, too. Patients sometimes heed the advice of someone in a white coat before a family member.
Petzel added, "I frequently hear from patients that they appreciate the amount of time that dietitians can take to help answer their questions. They also feel much better when their digestive issues are managed. The ability to achieve and maintain ideal weight is cause for celebration."
Pancreatic cancer patients and caregivers can access comprehensive disease information, reviewed and approved by renowned leaders in the field, including Petzel, by calling our one-to-one PanCAN Patient Services support service at 877-272-6226 or by completing our contact form.