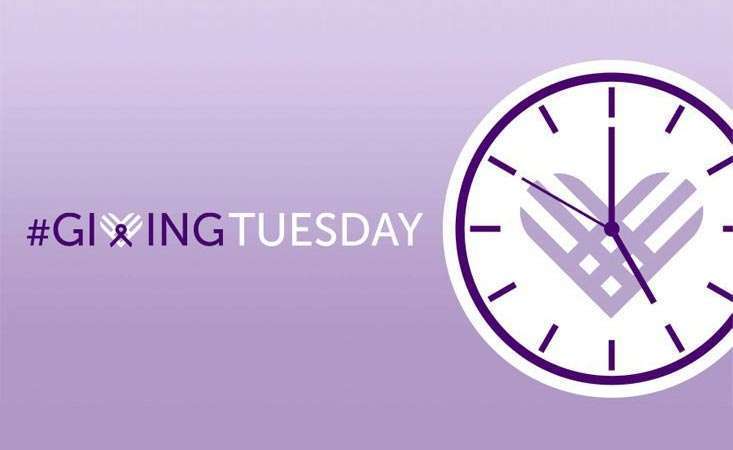 Double your impact on the lives of pancreatic cancer patients by making a gift on Giving Tuesday.
Tomorrow – Dec. 3 – is the global day of giving, and a gift to the Pancreatic Cancer Action Network (PanCAN) will support pancreatic cancer research, patients and caregivers, and the many vital programs that bolster our fight against the world's toughest cancer.
Here are 5 ways you can give back tomorrow and by doing so, warm both your heart – and the heart of our community.
Make a donation and know that your gift will be matched, dollar-for-dollar, for double the impact.
Host a quick and easy Facebook fundraiser and ask friends and family to donate to the cause.
Spread the word on social media, and use #GivingTuesday to encourage others to donate to PanCAN.
Donate your time and join a PanCAN volunteer-led affiliate near you!
Shop Purple – get great holiday gifts that support our mission to improve the lives of patients.
And speaking of the holidays, as you are shopping this month, remember to use our AmazonSmile dedicated link.
See the many ways you can
make a difference
in the lives of people facing pancreatic cancer.