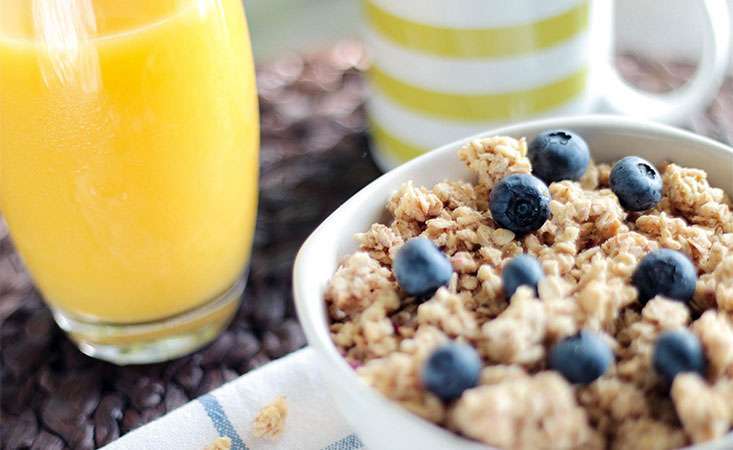 Breakfast is often labeled the most important meal, and for good reason. A meal to begin your day can improve your concentration and performance, give you strength and endurance to carry out your daily physical activity and help jump-start your metabolism.
The lack of an appetite is normal for pancreatic cancer patients. For those without an urge to eat, a large breakfast may seem impossible. To help with this issue Maria Petzel, senior clinical dietitian for the Pancreas Surgery Program at MD Anderson Cancer Center in Houston and a member of the Pancreatic Cancer Action Network's  Scientific and Medical Advisory Board, suggests breakfast remain a staple. She suggests pancreatic cancer patients eat smaller meals and eat as frequently as possible, especially after a Whipple procedure.
Petzel adds that eating smaller portions may help with digestion and encourages patients to also eat vegetables and whole grains. Petzel stresses that plant-based diets are recommended for everyone, including cancer survivors.
Here are some healthy and delicious ways to get your day started, according to American Institute for Cancer Research (AICR).
Many pancreatic cancer patients are without the energy to make their own meals in the morning. In these instances, a caregiver or prepping meals ahead of time can be a viable option.
Pancreatic cancer patients often have many questions and concerns about nutritional care. In addition to PanCAN's PanCAN Patient Services, both MyPlate and AICR provide resources on healthy diets, including eating well on a budget. A registered dietitian is also an invaluable resource for cancer patients with dietary restrictions.

Contact PanCAN Patient Services
 for comprehensive disease information – including our diet and nutrition booklet, nutrition tips and recipes – and help finding a registered dietitian in your area.
Come back to our blog each week for a new installment of the Friday Fix.