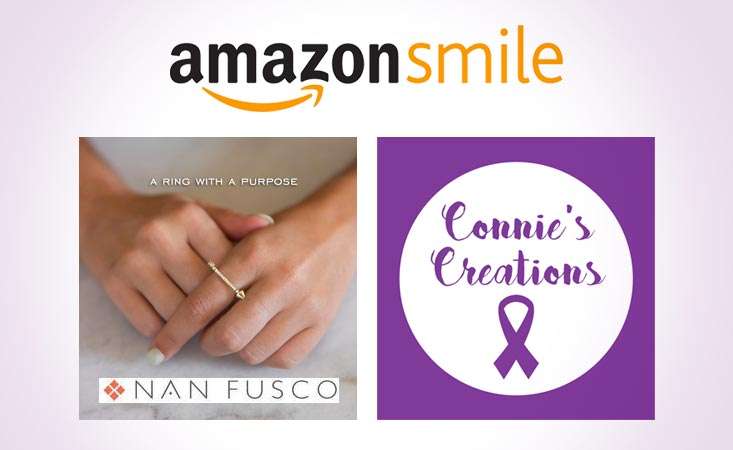 The Cause Marketing programs of the Pancreatic Cancer Action Network (PanCAN) take everyday purchases and turn them into donations to fund the resources, services and research that drive our progress. We are particularly grateful for our partners during Pancreatic Cancer Awareness Month in November – and all year-round.
Nan Fusco's 32-year-old daughter was diagnosed with pancreatic cancer earlier this year. In support of her daughter's battle, Fusco created the KOA Warrior ring to benefit the work of PanCAN. KOA, in Hawaiian, means 'strong, brave, fearless.' Fusco is donating $225 from the sale of each ring to PanCAN.
Phil Rainwater wrote What Matters: Lessons Learned from Life as a legacy for his sons. Illustrated beautifully with children's artwork, it represents the connectedness we all seek in life. Rainwater is donating 50 percent of net sales from his book to our organization.
Melissa Watson, president of Proven Wireless, has a long-standing history with pancreatic cancer, and she is proud to join the fight with Proven Wireless and Unified Music. Proven Services will donate 20 percent of selected wireless plans purchased through the designated PanCAN link. Unified Music will donate 20 percent of the monthly subscription (after 30-day trial) purchased through the link.
Connie's Creations showcases the original artwork of Connie Erickson on a variety of home accents, canvases, prints, notecards and more. Connie lost her battle with pancreatic cancer in 2015 and her daughter Susan Jonas and best friend Haven Fletcher keep her legacy alive, while raising money to help end the disease. For each item sold through Connie's Creations, $10 will be donated to our organization.
The famous purple pens of longtime partner Pentel are popular favorites. Pentel's creativity during November is always a highlight, and we are thankful for their years of raising awareness. For each box or package of EnerGel-X or EngerGel Alloy violet pen, Pentel will donate $.05 to PanCAN.
Just Salad, fast-casual restaurants located in NYC, Chicago and Philadelphia, is committed to health, affordability and sustainability. Founder and CEO Nick Kenner, who lost his father to pancreatic cancer, says, "We have a vision of becoming the solution to everyday healthy eating in the U.S., and then the world."
Just Salad returns to be a part of Pancreatic Cancer Awareness Month once again, featuring the Healthy Harvest Salad. When ordered online or through their app from Nov. 18 -- 25, Just Salad will donate $2 from each Healthy Harvest salad to our mission to improve patient outcomes.
Dana Volk lost her mother to pancreatic cancer in August 2018. This year, she's honoring her with a special wine from her winery, Dana V Wines. Fifty percent of the proceeds from the 2017 'Hope' Wine will benefit PanCAN.
And don't forget about AmazonSmile as you think about your holiday (and everyday) shopping! PanCAN receives .05 percent of the price of eligible AmazonSmile purchases. Cyber Monday is December 2, the Monday after Thanksgiving – a day full of special online deals.
Thanks to our generous partners, we are able to serve the patients and families who urgently seek our resources, information and hope.