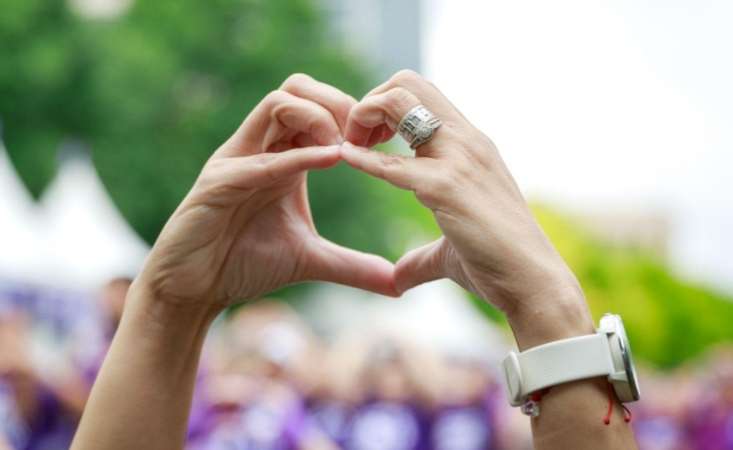 From volunteers, donors and researchers to healthcare professionals, family members and survivors, we are grateful for each and every one of you. On this World Gratitude Day, we thank you for making PanCAN such a vibrant and dynamic community. You bring the energy, enthusiasm and commitment we need to push past barriers and create change.
Together, we are making progress for patients with pancreatic cancer through groundbreaking research initiatives, advocacy efforts, fundraising activities and so much more. You are creating a world in which all patients with pancreatic cancer thrive.
On World Gratitude Day 2022, we're sending a special thank you to everyone in our community. In this video, PanCAN President and CEO Julie Fleshman, Founder Pamela Acosta Marquardt and pancreatic cancer patients, families, researchers and volunteers share a personal thank you for your tremendous support of our mission.
Here are just some of the recent accomplishments you've made possible:
On this World Gratitude Day (and every day!), we honor your commitment to patients, families, loved ones and everyone affected by pancreatic cancer. Thank you for making a difference.