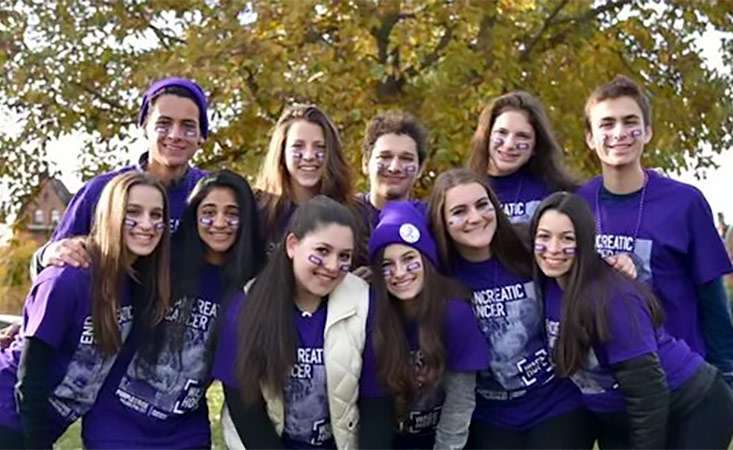 Ali Chesnick of Cherry Hill, N.J., is a dedicated and passionate fundraiser for the Pancreatic Cancer Action Network (PanCAN). Her work was featured recently in the Courier Post, a local South New Jersey newspaper. Chesnick, 16, has been fundraising for several years and has led the PurpleStride New Jersey "Team Boychik" to raise $43,162 this year, and more than $225,000 in total since she started the team.
Chesnick rallies her family and friends in honor of her grandfather, Dick Weissman, who passed away of pancreatic cancer in 2013.
Read more about her inspiring story to raise to the profile of the world's toughest cancer.
Chesnick has also participated in Voices of Hope, which was started by a fellow teen volunteer and fundraiser for PanCAN. Voices of Hope matches youth supporters with pancreatic cancer survivors for interviews with each other about their experiences with the disease and the impact it has had on their lives. Listen to Chesnick's interview.