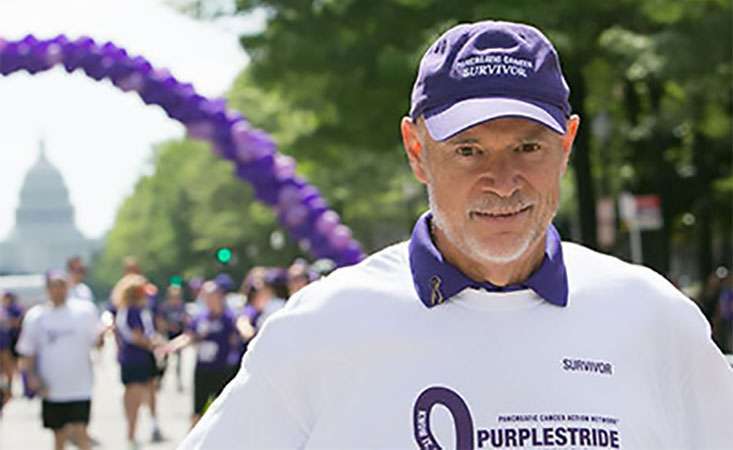 Larry Clark, Pancreatic Cancer Action Network (PanCAN) volunteer, dedicated advocate, founding member of the PanCAN Survivor Council, and retired Rancho Palos Verdes, Calif., mayor, died of pancreatic cancer May 2 at his home in Southern California. He was 69 years old. He is survived by his wife, Becky.
Larry will be fondly remembered by all of those he inspired, both at PanCAN and throughout the pancreatic cancer community. The Daily Breeze newspaper covered his death in an article referencing his work with PanCAN.
"We are all grieving," said Julie Fleshman, JD, MBA, PanCAN's president and CEO. "We offer our deepest condolences to Larry's wife, Becky, his family and his friends. His brave fight against this disease will never be forgotten. He was a fixture in our local Los Angeles community and the broader pancreatic cancer community. He had a larger-than-life presence – our staff always enjoyed when he visited the office, greeting the friends he had made here. Larry had a profound impact on so many who are fighting pancreatic cancer. His legacy will live on."
Larry was first diagnosed in 2013, and over the past five years he fought several reoccurrences of pancreatic cancer and participated in multiple clinical trials. He often referred to his doctors and nurses as a "dream team" and they referred to Larry as a "pioneer of progress" because of his desire to help advance the field through his participation in clinical trials.
Despite multiple health setbacks, Larry's advocacy and enthusiasm only intensified. He volunteered with PanCAN, serving as a Survivor Council member, as a Chair on the Executive Committee for PurpleStride Los Angeles, and as a proud advocate for the pancreatic cancer cause. He, along with corporate and community sponsors, raised hundreds of thousands of dollars for PanCAN through his involvement with PurpleStride Los Angeles. Larry also received the "Spirit of Hope" award during our "An Evening with the Stars" gala in 2013.
Larry's commitment to service started long before he became a PanCAN volunteer and advocate. By the time of his retirement, he had held publicly appointed and elected city and state leadership positions for 20 years. These roles included being twice elected to the Rancho Palos Verdes City Council, serving as Mayor Pro Tem, and later as the city's Mayor. Larry was twice appointed to the California State Coastal Commission, serving from 2005 until 2009.
Early in 2012, Larry completed a distinguished 40-year career in federal government, working on many of the country's most important national and international security space and communications systems acquisition programs while holding several senior executive positions within the Air Force, National Reconnaissance Organization (NRO) and North Atlantic Treaty Organization (NATO).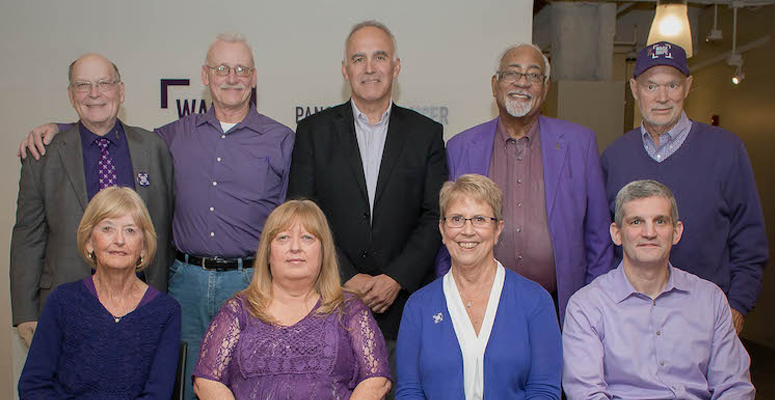 Larry (top, far right) was an active member of the Survivor Council.
You can read more about Larry's life and legacy here:
The Pancreatic Cancer Action Network is the only organization attacking pancreatic cancer on all fronts through research, clinical initiatives, patient services and advocacy. Help us reach our goal to double survival by 2020 by
donating today
.