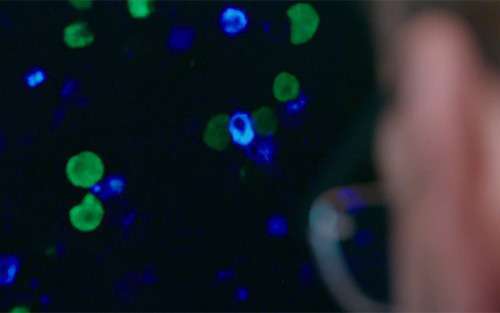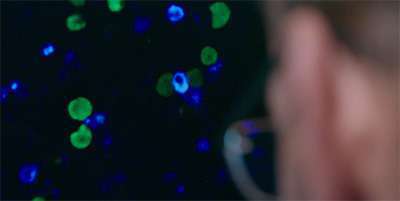 The first episode of a three-part documentary, First in Human, debuted Aug. 10, on Discovery. The six-hour series provides a thorough investigation of phase I clinical trials being conducted at the National Institutes of Health (NIH) Clinical Center – the largest hospital in the world dedicated solely to research.
First in Human follows four patients, two individuals with rare cancers and two with rare diseases, who volunteered to participate in phase I trials in the hopes they will help them or other patients in the future. The series also studies the dedicated doctors and nurses who carry out the research while caring for the patients.
In episode one, we meet Bo Cooper, 26, who has been fighting aggressive leukemia for six years, and Anita McAllister, 42, who's been battling aggressive melanoma for seven years. Both receive an experimental immunotherapy treatment – a type of drug therapy that stimulates the body's immune system to fight the cancer.
Though the outcomes of Cooper and McAllister's treatments aren't revealed by the conclusion of episode one, viewers experience the bravery of patients who volunteer and partner in the discovery of scientific breakthroughs.
Francis S. Collins, MD, PhD, director of the NIH, describes the documentary: "This film depicts, in a very poignant way, the difficult decisions faced by many suffering from disease, and the profound contribution of research participants to improving treatments for all."
When a drug or treatment enters the clinical trial process, it must pass through three phases of testing before becoming eligible for Food and Drug Administration (FDA) approval. Only if the treatment proves to be safe and promising at each phase, is it allowed to proceed to the next phase of testing.
"Phase I clinical trials are the first step in testing a new treatment or combination of treatments in patients," said Allison Rosenzweig, PhD, scientific communications manager at the Pancreatic Cancer Action Network (PanCAN). "These trials often involve drugs that have shown promise in the laboratory but may not have been given to humans yet."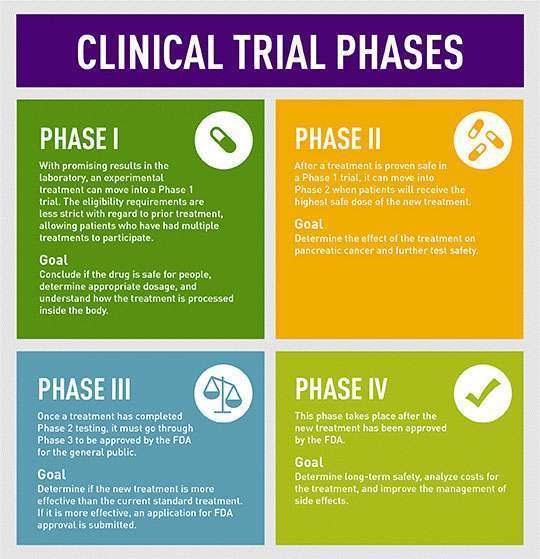 During episode one, the PanCAN social media team live tweeted to inform our community on the role of phase I clinical trials and to acknowledge and honor the patients who participate in clinical research.
At PanCAN, we strongly recommend clinical trials at diagnosis and during every treatment decision. That's because pancreatic cancer patients who participate in clinical research have better outcomes. Every treatment available today was approved through a clinical trial.
To learn more about clinical trials and other pancreatic cancer information or resources, please contact PanCAN Patient Services.
And, join us on Twitter on Aug. 17 and 24, while we live tweet during episodes two and three.
READ MORE: