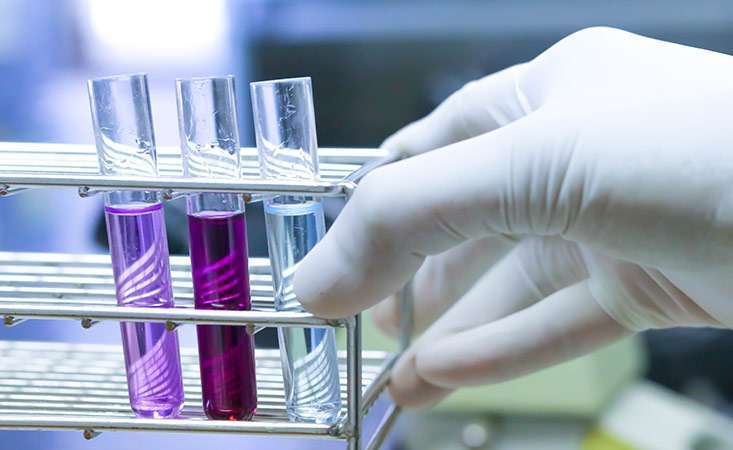 Why do people not participate in clinical trials? Some assume it's a scary process involving being "experimented on" like you are a guinea pig. Sounds like something from a horror movie, right?
Well, think again.
Being treated like a guinea pig is one of five common clinical trial misconceptions. And with the national cancer clinical trial enrollment rate under 5 percent, it's time to dispel the most common myths once and for all.

Myth #1: Patients are treated as guinea pigs.
Fact: Although a clinical trial cannot guarantee better outcomes for every individual, patient safety is a top priority in all clinical trials and patients have rights that protect them.
One of the most important goals of researchers is protecting the well-being of clinical trial participants. There are several steps that researchers must follow to ensure the safety of participants.
One of these is informed consent — a process required by the Food and Drug Administration (FDA) that makes sure patients are given complete information about the clinical trial. Each participant must read and sign an informed consent form before any investigational treatment or testing related to a clinical trial can begin.
Additionally, each research institution or hospital has an independent committee, called an Institutional Review Board (IRB), that reviews and monitors clinical trials.

Myth #2: Clinical trials are for patients who have run out of options.
Fact: A clinical trial is always an option, regardless of when the patient was diagnosed or what treatments they received. By participating, patients may have access to new research options before they are widely available.
Clinical trials enable each patient to play an active role in his or her healthcare.
Above all, pancreatic cancer patients who participate in clinical research have better outcomes and it's important to consider enrolling in a clinical trial at diagnosis and during every treatment decision.
We continue to see new clinical trials being developed in pancreatic cancer. These trials in development are beginning to offer even greater options for patients, options for which we have limited standard of care choices and options that put the patient at the center of the trial.

Myth #3: Patients may receive a placebo, not a treatment.
Fact: Placebos are never used in place of standard of care. A patient who participates in a clinical trial will always receive either standard of care  or the investigational treatment.
With each treatment a patient receives in a clinical trial, whether standard of care or an investigational therapy, they will always be closely monitored.
Many pancreatic clinical trials today that include a standard of care arm also include additional research objectives such as tumor analysis, supportive care mechanisms, radiographic imaging, etc. Participating in a trial with a standard of care arm is not always comparable to "standard of care" outside of a clinical trial.

Myth #4: Clinical trials are more expensive for the patient.
Fact: There are two types of costs associated with clinical trials – routine medical care costs and research costs. Routine medical care costs, or patient care costs, include any treatment, test or procedure that patients would typically receive whether or not they participate in a clinical trial.
Federal law requires most health insurance plans cover the routine care costs of a clinical trial. Research costs are those related to taking part in a trial, which are covered by the trial sponsor.
Patients are strongly encouraged to discuss costs with their healthcare team before enrolling in a trial.

Myth #5: Participation in clinical trials is not important.
Fact: Participation in clinical trials is crucial. Every treatment available today was approved through a clinical trial. Clinical trials give us insight and lead us to better ways to prevent, detect and understand the disease. Most important, they can help others and future generations of individuals with the same disease.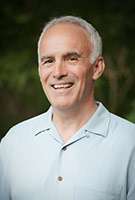 Scott Nelson, a pancreatic cancer survivor, also understands the value of clinical trials.
"If I hadn't stopped to consider my options, including clinical trials, I wouldn't be alive," says Nelson, who was diagnosed at age 50 and credits a successful recovery in part to a clinical trial. "I wouldn't have met my grandchildren."
However, support is key.
Nelson, an inaugural member of our Survivor Council, stresses the importance of having a support team consisting of caregivers, family, friends and healthcare professionals to address and manage the needs of the patient.
In short, clinical trials are the only way for researchers to make treatment progress and develop new treatment options for all cancers.
We have patients and survivors to thank for the treatments that are available in the market today. Patients need to continue to enroll in clinical trials to improve upon already available treatments.