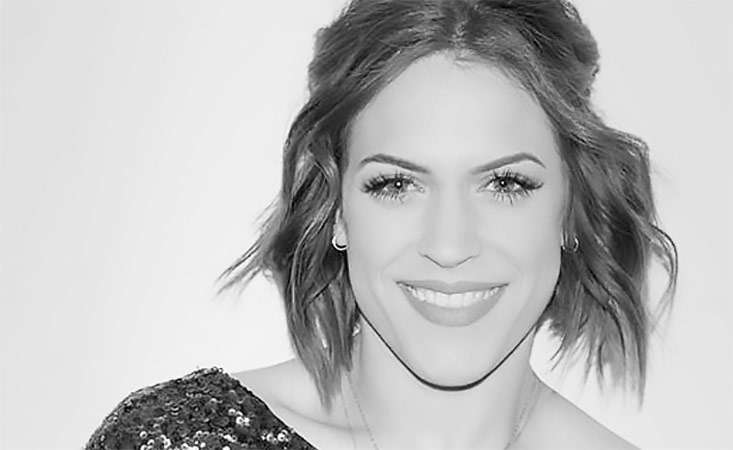 Editor's Note: Earlier this year, singer/songwriter Erin Willett released the single "Hope's Alive," an anthem of hope for those impacted by pancreatic cancer. 100 percent of the song's sales continue to go to the Pancreatic Cancer Action Network for the rest of the year. Download this inspiring song today or gift it to your loved ones! Download links are available below.
Pancreatic Cancer Action Network (PanCAN) is pleased to announce that singer/songwriter and PanCAN Influencer of Hope, Erin Willett released a new single, "Hope's Alive," dedicated to everyone fighting pancreatic cancer.
"Hope's Alive" is an anthem of empowerment for all those who are battling the disease and those who have passed away from it. The song includes a chorus featuring two dozen pancreatic cancer survivors and caregivers.
Willett and fellow songwriters Elizabeth Russo and Tova Litvin will donate 100 percent of proceeds up to $1 million to PanCAN's efforts.
Russo, who spearheaded the project, cared for her father as he fought the disease, and Litvin's mother is a five-year survivor. Willett, who was a semifinalist on NBC's "The Voice," and who also appeared on that network's reality show, "The Biggest Loser," lost her father to pancreatic cancer in 2011.
"The song connects with our experience as caregivers, as family members, as people who might not have personally been diagnosed with pancreatic cancer, but feel that diagnosis just the same. I'm excited to share it with the pancreatic cancer community," Willett said in a recent interview.
"Hope's Alive" is available for download on iTunes, Spotify, Amazon Music, Google Play and Tidal. Proceeds will be donated to PanCAN through December 31, 2018.
Willett will perform her new single at the walk to end pancreatic cancer, PurpleStride New York City on April 14, PurpleStride Los Angeles on May 5 and PurpleStride D.C. on June 9.
Watch a clip of the "Hope's Alive" music video below.
Get involved today
and discover the many ways you can bring hope to those facing pancreatic cancer and create more awareness in your community.