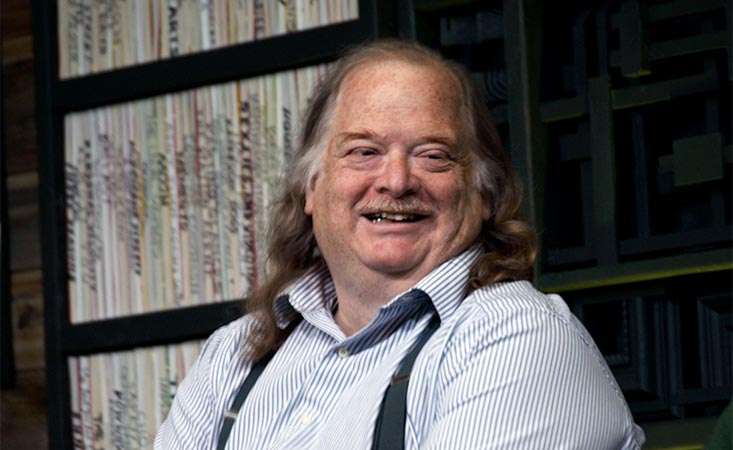 Jonathan Gold, famed Los Angeles Times restaurant critic, died from pancreatic cancer on July 21, a week before what would have been his 58th birthday. Doctors diagnosed Gold with pancreatic cancer in early July.
Gold's wife, Los Angeles Times arts and entertainment editor Laurie Ochoa, confirmed his passing. She said the decline in his health was so rapid, many friends and colleagues didn't even know the Pulitzer Prize winner was ill.
We are so sorry to hear that Jonathan Gold, @thejgold, Pulitzer Prize-winning @latimes restaurant critic has passed away of #pancreaticcancer, after being diagnosed early July. We send our condolences to all his family & loved ones.https://t.co/UyCTGJUEUB #WageHope

— PanCAN (@PanCAN) July 22, 2018
While it's unknown if genetics played a role in his diagnosis, Gold's father was Jewish. There is a higher incidence of pancreatic cancer among Ashkenazi Jews, possibly due to a mutation involving the breast cancer (BRCA2) gene that is found in about 1 percent of individuals of this background.
Pancreatic cancer is the third leading cause of cancer-related death in the United States with a five-year survival rate of just 9 percent.
Known for his reviews of small, neighborhood, hole-in-the-wall restaurants, fans of Gold say he removed barriers to ethnic cuisine making it understandable and approachable. Aside from writing for the Times, Gold also lent his voice to radio, often weighing in on the Los Angeles NPR program Good Food. Gold wrote for LA Weekly and Gourmet prior to working at the Los Angeles Times. He was the first food critic to win the Pulitzer Prize for criticism.
Gold also appeared on the silver screen. In 2016, Laura Gabbert featured him in her critically acclaimed documentary "City of Gold." The film followed him around Los Angeles, "where ethnic cooking is a kaleidoscopic portal to the mysteries of an unwieldy city and the soul of America."
Gold was born and raised in Los Angeles. He is survived by his wife and their two children.
Gold joins a growing list of notable public figures affected by the disease. The Pancreatic Cancer Action Network (PanCAN) sends condolences to his family and loved ones during this time.
Contact Patient Central
with questions about pancreatic cancer risk factors and for other information and resources pertaining to the diagnosis and treatment of pancreatic cancer.
Images used for this blog are assumed to be in public domain. If you are the owner of an image(s) used in this blog and believe their use on this site is in violation of any copyright law, please contact media@pancan.org.