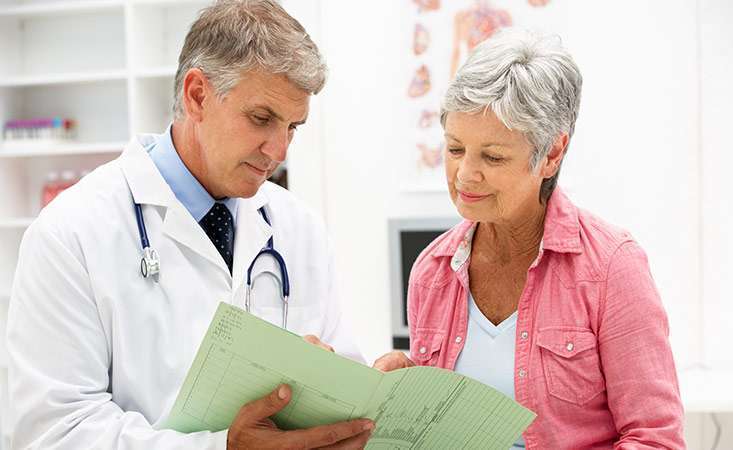 The Pancreatic Cancer Action Network (PanCAN) recently interviewed one of our PanCAN Patient Services Case Managers about what to expect during chemotherapy and specifically, in preparing for the first appointment. Here are her tips:
Q: How should I prepare for my first chemotherapy appointment?
A: Get organized. Gather treatment information, contact information, prior medical records, scans, etc., and place them in a folder that you can easily grab and take with you every time you go in for treatment. Also, ask someone to drive you to and from treatment, at least for the first appointment – it's nice to have company, and you don't know exactly how you're going to feel afterward. As you become more familiar with the treatment center and find that you tolerate the treatment well, it's fine to go by yourself. Be sure to familiarize yourself with the location of the treatment center in advance – have the address, parking information, etc., at the ready so you're less anxious on arrival. As with anything, preparation makes the process smoother.
Q: Speaking of anxious, what are some tips for calming my nerves?
A:  Be sure to speak with your healthcare team about any concerns you have, including feeling stressed or anxious. It's normal to be nervous, and your healthcare team can help allay fears. Try to meet with the nurse or the healthcare professional who will be administering the treatment – they can also help address concerns. You may find it helpful to speak to other cancer survivors who have been through a similar experience – they can share how they felt on their first day of treatment and ways that they were able to calm pre-treatment anxieties.
Q: What should I bring with me?
A: For the first appointment, and subsequent ones if you wish, bring a friend or family member for support and to help provide information to healthcare professionals. Also, consider bringing a book, magazines, music and headphones, etc. Some people like to take blankets, too, as treatment rooms can be chilly and it's important to be as comfortable as possible. Talk to your healthcare team about whether it's appropriate to bring snacks or beverages.
Q: What will happen when I get to the treatment center?
A: You may need to complete paperwork when you arrive. Bloodwork, a short physical exam to check your vitals, and a check of your height and weight will also take place – this helps determine the dosage of chemotherapy. You will likely meet with the oncologist prior to the treatment, as well.
Q: How long will my infusion take?
A: It's best to ask your doctor, since each patient's treatment plan is individualized. The time varies, depending on the treatment type and dosage. It's a great question, and asking in advance will also help you better plan regarding what to bring with you for entertainment, etc.
Q: How will I feel right after chemo?  
A: It's hard to predict, since every person is different. After your first infusion, the doctor will monitor you for side effects and address any questions or concerns. Continue to keep your healthcare team in the loop on all side effects throughout treatment so that they can help you manage them.
Q: Does PanCAN Patient Services have other information on this topic?
A: We have a lot of information on this topic. First, our Survivor and Caregiver Network is a great resource. We can connect you to patients who have been through their first treatment, and we can try to match you with a survivor who has had your exact treatment, if one is available. We also offer information on:
You can also email or call us before your first day of treatment and our PanCAN Patient Services Case Managers can answer your questions.
For more information about pancreatic cancer treatment, including any of the items listed above,
contact Patient Services
.