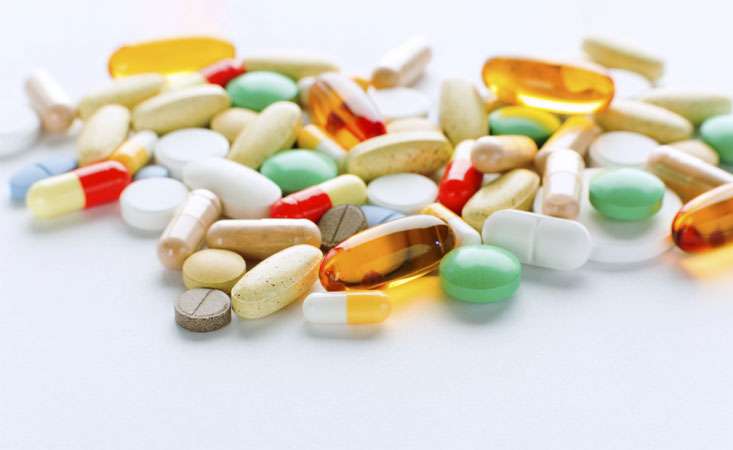 Common vitamin and mineral deficiencies in people with cancer include vitamins A, C and E, beta-carotene, selenium, folate, magnesium, iron and zinc. These deficiencies may be caused by reduced food intake, increased nutrient needs and/or increased nutrient losses.
We asked Maria Petzel, senior clinical dietitian for the Pancreas Surgery Program at MD Anderson Cancer Center in Houston and an emeritus member of the Scientific and Medical Advisory Board for the Pancreatic Cancer Action Network, what pancreatic cancer patients should know about vitamins.
Here are seven things to know:
In general, vitamin and mineral supplements are not recommended for pancreatic cancer patients unless they are known to have a deficiency.
If you're undergoing chemotherapy and/or radiation, and are known to have a deficiency, it's important to talk about vitamin and mineral supplements with your treating physician, because they could affect treatment.
Fat-soluble vitamins are A, D, E and K. For this reason, fat malabsorption – the inability to absorb nutrients – may contribute to deficiencies in these vitamins, as well as calcium, iron and zinc.
Pancreatic enzymes may help improve fat malabsorption and nutrient digestion; speak with your healthcare team about this option.
Patients who have had the Whipple surgery can be deficient in B-12 and iron. Patients who are experiencing diarrhea can be deficient in iron and zinc.
Bone health is very important for patients who have had the Whipple surgery, so they need to get adequate vitamin D and calcium. Vitamin D is lacking in a typical diet these days, plus, our sun exposure is limited, so discuss vitamin D supplements with your physician. Unlike vitamin D, calcium can't be measured through a blood test, so be vigilant about getting enough calcium in your diet and then monitor through bone density screenings.
Healthy foods and/or nutritional supplement drinks can help replace vitamins and minerals. Here's a recipe with bok choy and salmon, both good sources of calcium.
For more information about diet and nutrition for pancreatic cancer patients, including a free booklet and resources to find a dietitian, contact PanCAN Patient Services.