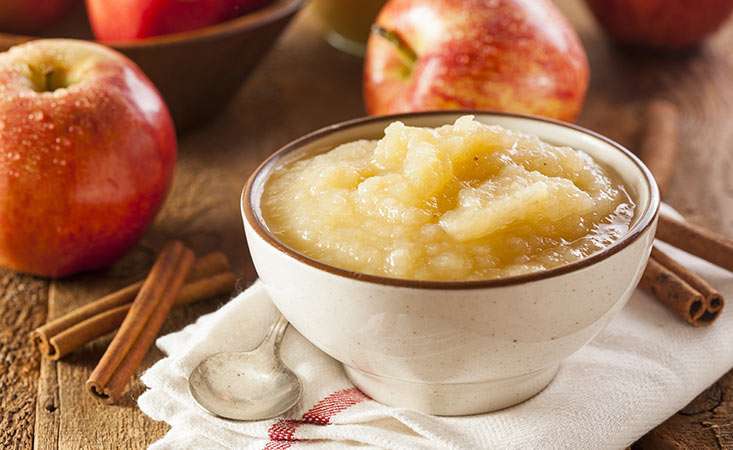 Apple season is here, and if you haven't yet planned your trip to the orchard (or at least grabbed a few varietals at the market), what are you waiting for?
Apples are rich in fiber (one apple contains about 4 grams of fiber, which is 17 percent of the recommended daily intake) and are a good source of vitamin C and potassium. Apples also boast antioxidants and phytonutrients.
Applesauce – especially when homemade with the peel (which is packed with nutrients) is a healthy, low-calorie food to add to your diet. It's a good source of soluble fiber (dissolves readily in water), which means it can be especially helpful for pancreatic cancer patients experiencing diarrhea.
A dietitian or nutritionist who is familiar with cancer patients can evaluate each patient's needs and help design a diet that is best for them.
Grab a spoon and dive into this versatile food for breakfast, eaten plain or stirred into yogurt or cottage cheese, or as a snack, topped with granola or nuts. You can also serve it as an accompaniment to a bigger meal (it's a great side dish for pork or chicken).
If you're inspired to make your own, the American Institute for Cancer Research has an Easy Baked Applesauce recipe, perfect as the temps get cooler.
Find more delicious apple recipes here.
Contact PanCAN's Patient Services
for comprehensive disease information – including our diet and nutrition booklet, nutrition tips and recipes – and help finding a registered dietitian in your area.