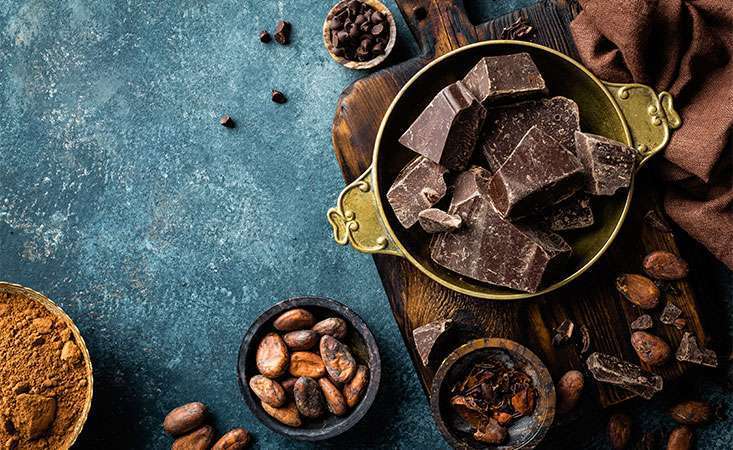 Valentine's Day and chocolate have been coupled for so long (easily more than a century) that you can hardly imagine them ever going their separate ways.
And luckily, you don't have to.
Yes, too much sugar can have negative health effects. But it's also OK to indulge every now and then.
Why not on Valentine's Day?
We checked in with Chelsea S. Ebrus, senior clinical dietitian specializing in pancreatic and GI cancers at MD Anderson Cancer Center, to get more details on one of the sweets we most crave and associate with Feb. 14.
Ebrus reminded us that – as with many things in life – moderation is key.
And she steered us toward dark chocolate, which is said to offer health benefits.
"Dark chocolate contains antioxidants – in particular, flavonoids – which fight inflammation," she said. "Also, dark chocolate intake has been shown to have positive effects on vision, heart health, brain function and even exercise-induced body stress."
Not a fan of the dark stuff?
Experiment before writing it off completely, Ebrus said.
"Try 65-85% dark to see what your taste buds like. As the percentage of cocoa increases, the antioxidant content increases and sugar content decreases."
Here are a few recipes to consider if you're looking to woo a special someone or satisfy your own sweet tooth today – all suitable for pancreatic cancer patients, too.
Date, Walnut and Dark Chocolate Cookies
Cherry Chocolate Bread Pudding
Chocolate and Blueberry Tofu Mousse with Sesame Crunch
All-in-all, Ebrus gives thumbs up to embracing the benefits of dark chocolate, which can be a mood-lifter, too.
"Staying healthy while indulging a little? In my book, that's a win-win."
Contact PanCAN's Patient Central
for comprehensive disease information – including our diet and nutrition booklet, nutrition tips and recipes – and help finding a registered dietitian in your area.