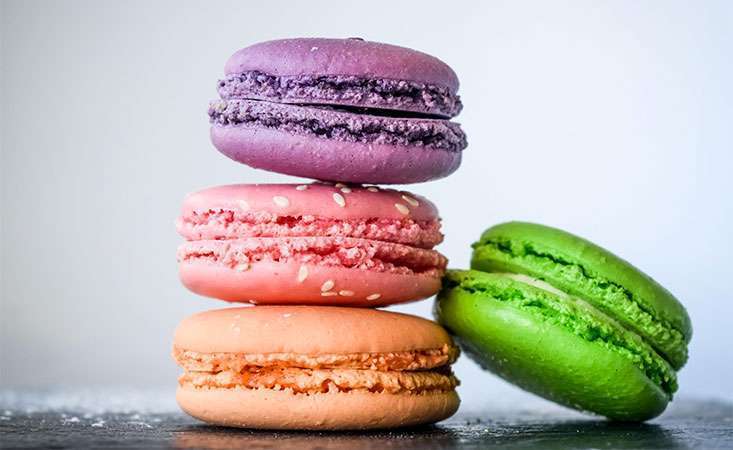 We've all had a craving for a sweet piece of chocolate from time to time, but what is behind those cravings? Does it mean that we are deficient in a particular nutrient?
According to a study published in Scientific American, cravings may be rooted in multiple, complex factors.
"Cravings undoubtedly represent a true bio-psycho-social paradigm in which sociocultural factors, stressful environments and hormonal fluctuation participate in a complex drama performed on a neurological stage. The result has varied implications for nutrition and health," the publication states.
We asked Maria Petzel, senior clinical dietitian for the Pancreas Surgery Program at MD Anderson Cancer Center in Houston and a member of the Scientific and Medical Advisory Board for the Pancreatic Cancer Action Network (PanCAN), about her thoughts on cravings and how cancer patients may be affected.
"Though there is little scientific evidence on the matter, I do find that patients who are experiencing malabsorption may have increased hunger cues throughout the day and sometimes even wake up hungry in the middle of the night."
To battle those hunger cues, PanCAN suggests that patients eat small meals throughout the day and suggests these other healthy snacks.
Bottom line: There is little scientific evidence proving that cravings happen because of a lack of certain nutrients in the body; however, patients – especially those fighting pancreatic cancer – may have hunger cues due to malabsorption.
If you find yourself craving those macarons or that piece of pie, here are some healthier alternatives of your favorite desserts:
Easy Baked Apple with Walnuts and Raisins
Date, Walnut and Dark Chocolate Cookies
If you're a pancreatic cancer patient or caregiver with questions or concerns about nutritional care, take a look at MyPlate and American Institute for Cancer Research for healthy diets on a budget. Also, a registered dietitian can work with you to meet individual dietary needs.
Contact Patient Central
for comprehensive disease information – including our diet and nutrition booklet, nutrition tips and recipes – and help finding a registered dietitian in your area.
Come back to our blog each week for a new installment of the Friday Fix.