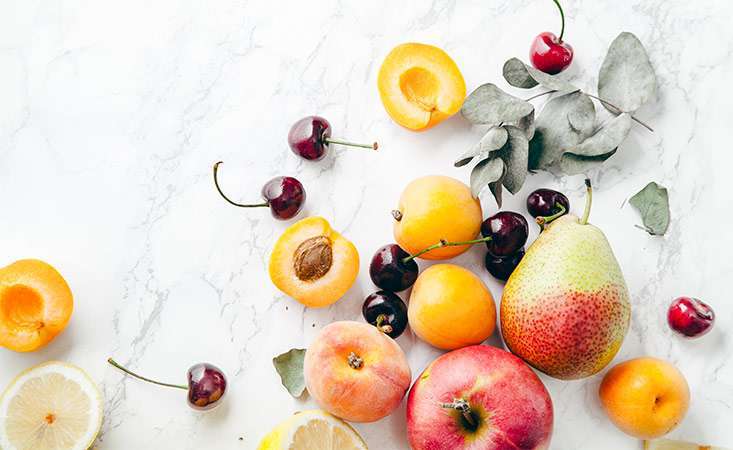 In honor of Eat a Peach Day (Aug. 22), today's Friday Fix takes a peek at stone fruits – delicious jewels of summer perfection that are at their peak right now.
Peaches, plums, cherries, nectarines, mangoes (any fruit with a stone or pit in the center) – pick a plump and juicy one, pull up a chair and sink your teeth into this list of abundant nutritional benefits:
Antioxidant and anti-inflammatory phytonutrients, which are what give stone fruits their vibrant yellow, orange, red and purple colors.
A good source of potassium, calcium and fiber. You'll get around three grams of fiber from a cup of sliced apricots, a cup of cherries, or a large nectarine.
Cherries and plums are rich in anthocyanins, which may offer protection against cancer.
Apricots and mangoes contain beta-carotene, a form of vitamin A. Half a cup of fresh apricots have about half the amount of the recommended daily allowance of vitamin A.
Since each patient has different nutritional needs, PanCAN encourages patients to consult with a registered dietitian for nutritional advice. A dietitian or nutritionist who is familiar with cancer patients will be able to evaluate each patient's needs and help design a diet that is best for them.
You can certainly eat your stone fruit right out of the fruit basket (what's summer without a little peach juice dribbling down your chin?) or you can consider these recipes from the American Institute for Cancer Research to take them to a whole new level: