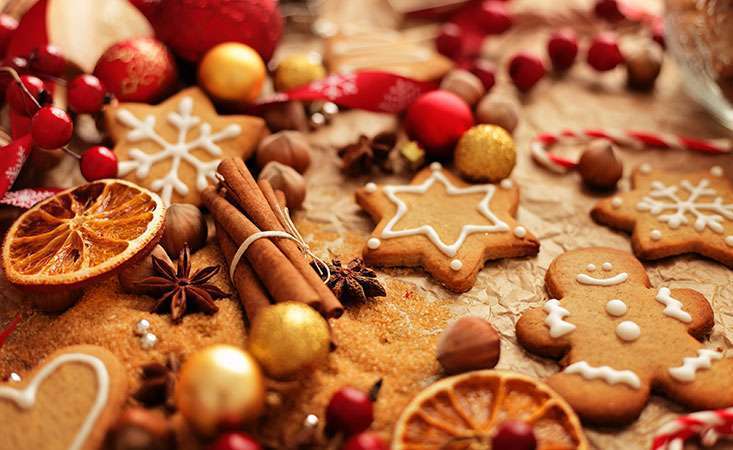 Have you had your first bite of an old-fashioned cut-out sugar cookie or gingerbread man yet? How about rugelach or red velvet cake, seven-layer bars or Aunt Trudy's famous fudge?
Maybe you're tasked with whipping up a traditional holiday sweet treat or two this year, but you'd love to adjust the sugar in a recipe – especially if you're caring for someone with pancreatic cancer or facing dietary challenges.
While every patient's nutritional needs are individual, some patients with pancreatic cancer may find the need to limit refined sugars in their diet.
We posed the question of how to make holiday baking a little healthier to our Fix contributor, Maria Petzel, who is the senior clinical dietitian for the Pancreas Surgery Program at MD Anderson Cancer Center.
"Remember that syrups, nectars and honey are still refined carbohydrates, or 'sugar,'" she said. "You can also look for recipes that use dates, mashed banana or applesauce – all of these can be used to reduce the amount of sugar the recipe needs."
She offered, for many recipes – especially muffins, cakes, no-bake bars, pies and some cookies, you can reduce the amount of sugar listed in the recipe by about one-third and you likely will not notice a difference in taste and texture.
Another trick is to use extra spice or flavoring like cinnamon or vanilla to give the impression of sweetness.
After all this talk of sugar, you may be hungry. In that case, we don't blame you, and we have a few low-sugar holiday treats to tempt you – or at the very least, delight a lucky friend during this season of giving.
Contact PanCAN's Patient Central
for comprehensive disease information – including our diet and nutrition booklet, nutrition tips and recipes – and help finding a registered dietitian in your area.