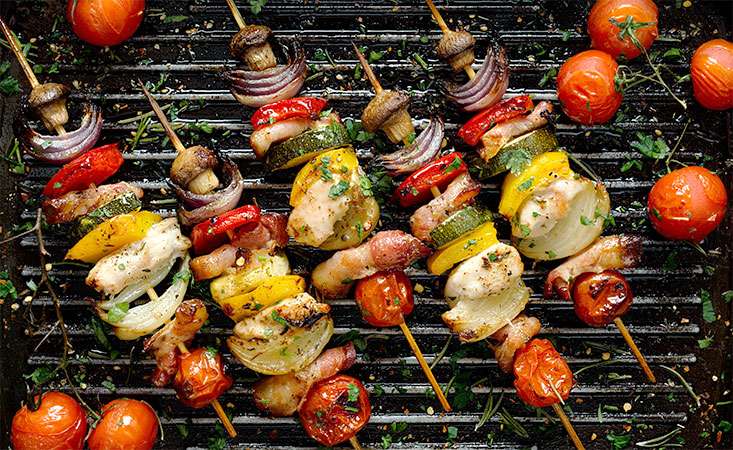 Before you fire up the grill for a tasty meal this summer, check out these healthy grilling tips from Maria Petzel, emeritus member of PanCAN's Scientific & Medical Advisory Board and senior clinical dietitian for the Pancreas Surgery Program at MD Anderson Cancer Center in Houston.
"Carcinogens – substances capable of causing cancer – are produced when meats (animal proteins) are cooked at high temperatures, so grilled meats can certainly increase the levels of carcinogens in the body.
Marinating can reduce the formation of one type of potential carcinogen associated with grilling – use an acidic marinade such as vinegar or citrus juice.
No carcinogens are produced with grilled vegetables, so you can grill all the veggies you want."
Check out delicious marinade recipes like tangy yogurt-spice and herbed Dijon marinade and basting sauce.
In addition to marinating meat and sticking to grilled veggies, the American Institute for Cancer Research suggests cooking lean cuts of meat in the center of the grill to reduce flare-ups and charring, and precooking the meat in a microwave, oven or stove.
For the perfect finish to your summertime grilling, enjoy one of these sweet and healthy summer dessert recipes.