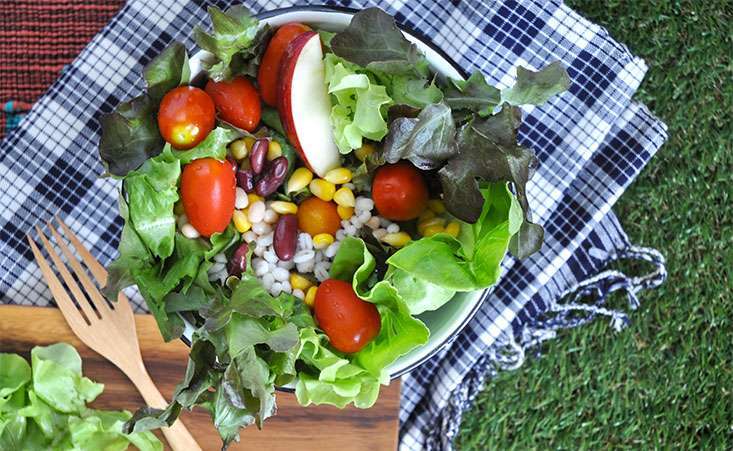 March is National Nutrition Month®, and proper nutrition is key to maintaining good quality of life for pancreatic cancer patients.
With the onset of pancreatic cancer and related treatments, nutritional recommendations can change. The nutrition goal for patients with pancreatic cancer should be to consume an adequate amount of fluids, calories, protein, vitamins and minerals each day to maintain a desirable weight and activity level.
Nutritional concerns brought on by pancreatic cancer may include loss of appetite, weight loss, diarrhea and diabetes. Making the healthiest choices possible to maintain good nutrition can help patients minimize the side effects of treatment, recover from surgery and maintain the best quality of life.
Listed below are a few recommended nutritional tips:
Eat 6–8 small meals/snacks throughout the day.
Eat balanced and nutritious meals and snacks that include protein sources. Protein needs are elevated after surgery, chemotherapy and/or radiation.
Choose lean sources of meat such as turkey, chicken and fish. Limit intake of red meat and processed meats.
Aim for at least 2.5 cups of fruits and vegetables per day.
Eat healthy high-calorie foods such as avocados, olives and nuts.
Drink at least 6–12 cups (48–96 ounces) of non-alcoholic fluids per day. Fluids may include water, 100% juice beverages, sports drinks (e.g., Gatorade®), caffeine-free soft drinks, tea or coffee, gelatin, soup/broth, smoothies or nutritional supplement drinks.
Keep alcohol intake to a minimum.
Rest sitting upright for at least one hour after eating to prevent acid reflux (heartburn).
Good nutritional care improves outcomes and is critical for your quality of life. The Pancreatic Cancer Action Network strongly recommends that patients have access to pancreatic enzymes and see a registered dietitian.
Get comprehensive disease information – including diet and nutrition tips, recipes and a booklet on the subject – by contacting the Pancreatic Cancer Action Network's PanCAN Patient Services.
Want to learn more? Register for our upcoming educational webinar. It will feature information on common nutritional challenges associated with pancreatic cancer, treatment, tips for eating and more.
Come back to our blog each week for more Friday Fix: Southern Eats That Are Good for the Soul and the Body