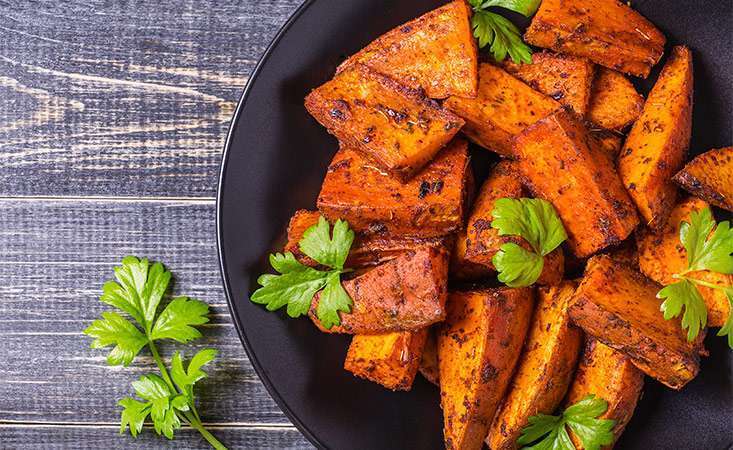 They are orange, they are flavorful and packed-full of nutrition – sweet potatoes are sure to add a pop of color to your plates in the upcoming holiday season.
These root vegetables are available year-round but are in their peak season between October and December. Sweet potatoes are not only delicious, but they contain cancer-fighting properties. They are filled with carotenoids which is a special type of phytochemical that controls cell growth – and can reduce cancer risk according to AICR. Sweet potatoes are also full of antioxidants and contain a lot of vitamin C.
Below are some sweet potatoes recipes to try during the holidays! As always, please talk to your doctor or a registered dietitian before adding new foods to your diet.
Sweet Potato Chili with Peanuts
Sweet Potato and White Bean Fritters
Cider-Glazed Sweet Potatoes with Cranberries
Honey-Roasted Parsnips, Sweet Potatoes and Apples
Are you a pancreatic cancer patient or caregiver and have questions about diet and nutrition? Learn more by contacting the Pancreatic Cancer Action Network's one-on-one PanCAN Patient Services support service by phone or email.
Come back to our blog each week for more Friday Fix: Your Weekly Nutrition Supplement.