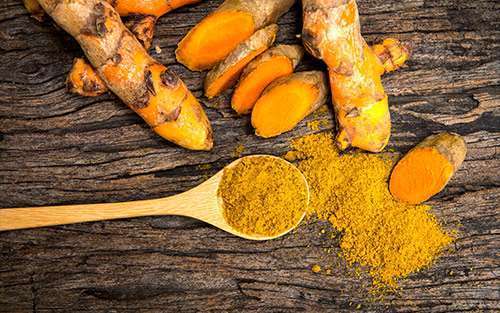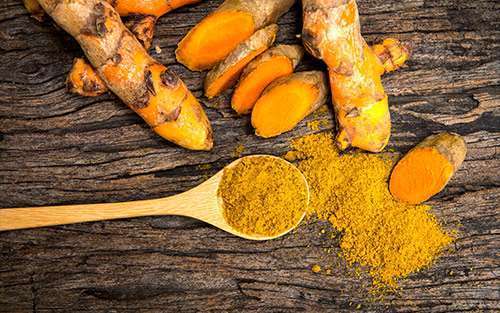 If you've traveled to India or just been watching the news lately, you're likely familiar with this bright yellow root, which has been used for more than 4,000 years for various health conditions. A relative of ginger, turmeric is considered to be a powerful antioxidant, and it's getting a lot of publicity as a trendy root that's good for us.
It is believed that curcumin, the main active agent in turmeric, may decrease inflammation and has antiviral and antifungal properties. Although the jury is still out on turmeric's cancer-fighting aspects, early research points to the root's antioxidant properties, which can help protect cells from damage. Other benefits turmeric is also credited with include:
Protecting the heart
Helping arthritis/joint pain
Boosting the brain
Fighting diabetes
Turmeric can be consumed in different ways, although it's generally used in powdered spice form. Try sprinkling turmeric into your coffee, tea or smoothie, or add a teaspoon of the powder – and with it, a lot of flavor – to recipes like Turkey Sweet Potato Hash and Chicken with Quinoa.
Curcumin supplements are also available and can be used along with your daily multivitamin. However, since everyone's body chemistry is different, it's advised to speak with your doctor before adding any supplements to your regimen.
Additionally, both turmeric and curcumin supplements might not be absorbed well by the GI tract, so it is advised to take turmeric or curcumin supplements that contain piperine or black pepper extract to enhance absorption in the body.
Pancreatic cancer patients and caregivers can access comprehensive disease information, including diet and nutrition tips, recipes and a booklet on the subject – all reviewed and approved by renowned leaders in the field – by contacting the Pancreatic Cancer Action Network's one-on-one PanCAN Patient Services support service by phone or email.
Come back to our blog each week for more of Friday Fix: Your Weekly Nutrition Supplement!