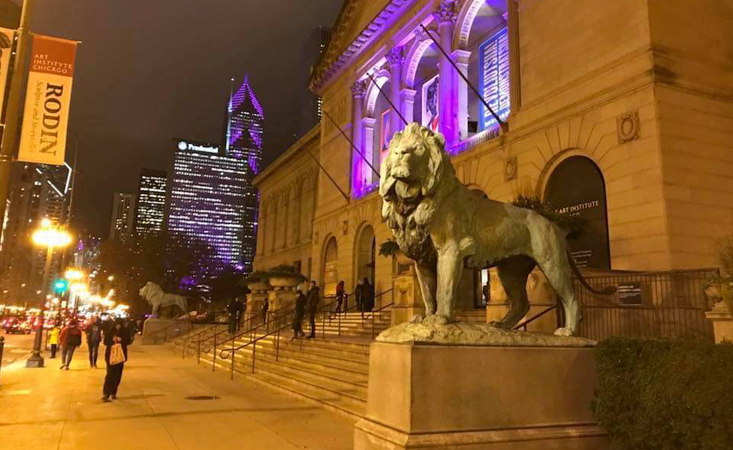 A purple scarf. A post on social media. A call to your members of Congress.
Tomorrow, Thursday, Nov. 18, 2021, is World Pancreatic Cancer Day, and there are many ways to take action and raise awareness about the world's toughest cancer.
World Pancreatic Cancer Day takes place every November during Pancreatic Cancer Awareness Month. This year, PanCAN encourages those affected by pancreatic cancer to have a conversation about testing – genetic and biomarker testing for current pancreatic cancer patients, and genetic testing for anyone who has a first-degree relative (father, mother, child or sibling) who's had pancreatic cancer.
Want some ideas on how to participate in World Pancreatic Cancer Day? Below are five things you can do to show your support for the cause.
That's not all you can do though. Dress up in your best purple, snap a picture and post on your social media. Make sure to tag us @PanCAN and #PanCANawareness. We can't wait to see the fun and creative ways you show support.
PanCAN is a proud member of the World Pancreatic Cancer Coalition. Watch their short video below to learn about signs and symptoms of pancreatic cancer, like lower back pain, new-onset diabetes and more. How many do you know about?
And remember, throughout the month of November, we're sharing stories on our blog and social media, so make sure to check them out.
Fuel progress for pancreatic cancer research.
Donate
to PanCAN to support research breakthroughs that can lead to an early detection strategy and improved patient outcomes.
Thank you to our leading Pancreatic Cancer Awareness Month Sponsor