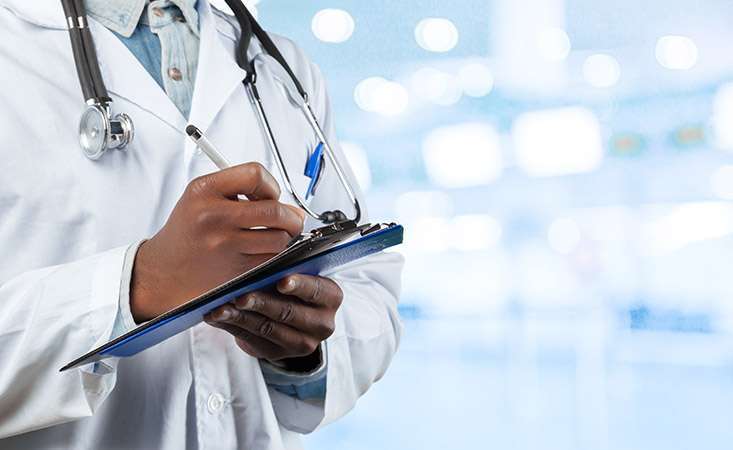 In its latest guidelines for the treatment of patients with metastatic pancreatic cancer, the American Society of Clinical Oncology (ASCO) emphasized the importance of patients undergoing biomarker and genetic testing.
Published today in the Journal of Clinical Oncology, the updates were prepared by a clinical guidelines committee that includes the Pancreatic Cancer Action Network's (PanCAN) associate director of Scientific and Medical Affairs, Cassadie Moravek.
"PanCAN strongly recommends all pancreatic cancer patients undergo biomarker testing of their tumor tissue and genetic testing for inherited mutations," Moravek said. "Results from both tests can help inform treatment decisions."
Biomarker testing, also known as molecular profiling, involves evaluating a sample of tissue from the patient's tumor – either in their pancreas or from a metastatic site. The sample can come from a surgical procedure or a biopsy.
Results from PanCAN's Know Your Tumor service were published earlier this year, showing that pancreatic cancer patients who are able to go on therapies that match their tumor biology can live an average of one year longer than patients who aren't.
"We are very proud that PanCAN's contributions to the literature are influencing clinical practice," Moravek said.
The updated guidelines list these FDA-approved drugs that may align with metastatic pancreatic cancer patients' biomarker testing results:
In addition to biomarker testing of tumor tissue, all patients with pancreatic cancer are recommended to get genetic testing for inherited mutations.
Genetic testing is done through a blood or saliva sample, and it reveals mutations a patient was born with. Studies have shown that the likelihood of finding an inherited mutation in a pancreatic cancer patient is similar whether or not the patient has a family history of cancer.
This information is important for two reasons – for patients to know whether their family members might be at risk for pancreatic or other cancer types and because genetic changes can also impact treatment decisions.
The new ASCO guidelines include Lynparza® (olaparib) for the treatment of patients with metastatic pancreatic cancer who were born with a BRCA mutation and whose tumors became stable after treatment with platinum-containing chemotherapy.
"The approval of Lynparza at the end of last year marked a milestone – the first-ever maintenance therapy for patients with metastatic pancreatic cancer whose disease responded to initial treatment," Moravek said.
"It was also critical because it underscored the importance of testing for inherited genetic mutations in addition to testing the biology of the tumor."
The recent updates to the ASCO guidelines are consistent with the guidelines prepared by the National Comprehensive Cancer Network (NCCN), which also encourages biomarker and genetic testing for all pancreatic cancer patients.
"At PanCAN, we strongly recommend all patients get on the Right Track – see a multidisciplinary healthcare team with considerable expertise treating the disease, get biomarker and genetic testing as soon as possible after diagnosis and get on the right treatment for them, which may include treatments aligned with the patient's biology," Moravek said.