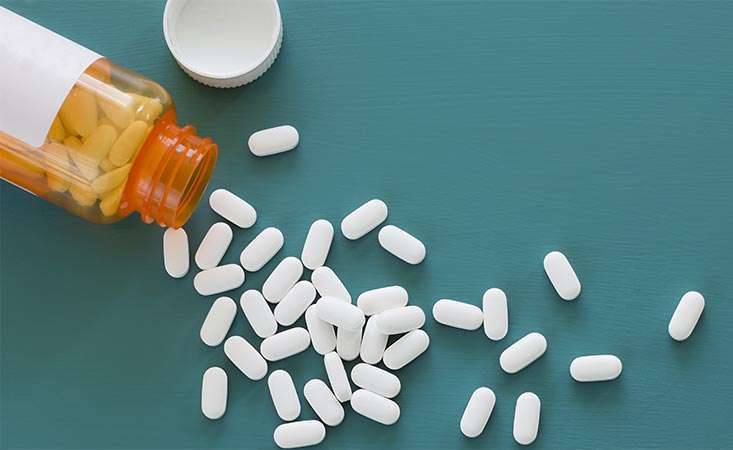 The Food and Drug Administration (FDA) recently approved the treatment Lynparza® (olaparib) for use in a group of pancreatic cancer patients: those with stage IV pancreatic adenocarcinoma who have germline (inherited) BRCA mutations and whose tumors did not progress after treatment with a first-line platinum-based chemotherapy.
While this treatment is only approved for a small group of pancreatic cancer patients, it is an exciting development that emphasizes the importance of treating patients based on their biology and their tumor's biology – the foundation of precision medicine.
Every pancreatic tumor is different – and so is every pancreatic cancer patient. Patients who receive treatment based on their tumor's biology and/or genetic makeup can have better outcomes. The Pancreatic Cancer Action Network (PanCAN) strongly recommends all patients get testing – both genetic (germline) testing and molecular profiling – to help determine the best treatment options.
Here are five things to know about this important, new drug approval.
Lynparza is an oral therapy, which means patients can take a pill at home.
It is a type of targeted therapy – a category of drugs that aim to block certain activities unique to cancer cells – called a PARP inhibitor.
PARP (poly ADP ribose polymerase) is a protein that helps cells repair DNA damage. PARP inhibitors block this process, causing DNA damage to build up.
Patients who have a BRCA or similar mutation may respond well to treatment with a PARP inhibitor like Lynparza, because these mutations already weaken the cells' ability to fix damaged DNA.
When too much DNA damage occurs, the cancer cells cannot survive.
2. About 4% to 7% of pancreatic cancer patients have a germline (inherited) BRCA mutation.
Lynparza is approved for patients with BRCA mutations that they were born with, called germline mutations. The only way to know if you are eligible is to get appropriate testing.
This approval highlights the effectiveness of treatment based on the biology of a patient and their tumor.
PanCAN recommends both germline testing and molecular profiling for all pancreatic cancer patients. Patients can receive both types of testing through PanCAN's Know Your Tumor® precision medicine service. These tests may also be available through your doctor or hospital.
Even if a patient does not qualify for Lynparza, this testing may reveal other biological characteristics that may be targeted with treatment through other approved drugs, clinical trials or off-label treatment.
3. Lynparza is approved for treatment after successful platinum-based chemotherapy.
Chemotherapy regimens for pancreatic cancer patients can be given as a combination of drugs. Oxaliplatin is a platinum-based chemotherapy drug typically given with 5-fluorouracil/folinic acid and irinotecan in a standard treatment option known as FOLFIRINOX. Not all of the standard of care chemotherapies for pancreatic cancer contain platinum therapies.
Evidence shows that platinum-containing chemotherapy is effective in pancreatic cancer patients with BRCA and similar mutations. Lynparza builds on this, giving some of these patients a new option for maintenance therapy after responding well to chemotherapy.
Patients must first receive platinum-based chemotherapy and have no disease progression for at least 16 weeks in order to receive Lynparza for maintenance therapy.
4. Lynparza is the first maintenance therapy approved by the FDA for use in pancreatic cancer.
The goal of maintenance therapy is to extend the time that a patient's cancer will remain stable, or without tumor progression.
Chemotherapy can cause side effects that may make long-term use challenging. So, it is not uncommon for patients who have remained stable on chemotherapy to stop treatment entirely to give their bodies a break.
When a patient's cancer is stable after a time on chemotherapy, a maintenance therapy may be used in place of chemotherapy or instead of going off treatment entirely.
Also, because targeted therapies attack specific features of cancer cells, they generally do not harm healthy cells. So, they usually cause fewer side effects than other treatments like chemotherapy.
The clinical trial that tested Lynparza showed that the drug significantly extended the period of time before a patient's tumor progressed again.
5. Lynparza is the first drug approved for pancreatic adenocarcinoma patients in more than four years.
Prior to Lynparza, the most recent pancreatic adenocarcinoma-specific drug approval was Onivyde® in 2015. Other treatments approved for groups of cancer patients, including some pancreatic cancer patients, in recent years include Vitrakvi®, ROZLYTREK®, Lutathera® (for patients with pancreatic neuroendocrine tumors) and Keytruda®.
New treatments like Lynparza cannot become available for pancreatic cancer patients without going through clinical trials. During Pancreatic Cancer Clinical Trials Awareness Month this January, learn more about this treatment option and why PanCAN strongly recommends clinical trials at diagnosis and at every treatment decision.
For more free information about pancreatic cancer treatment, molecular profiling, genetic testing and clinical trials,
contact Patient Central
.