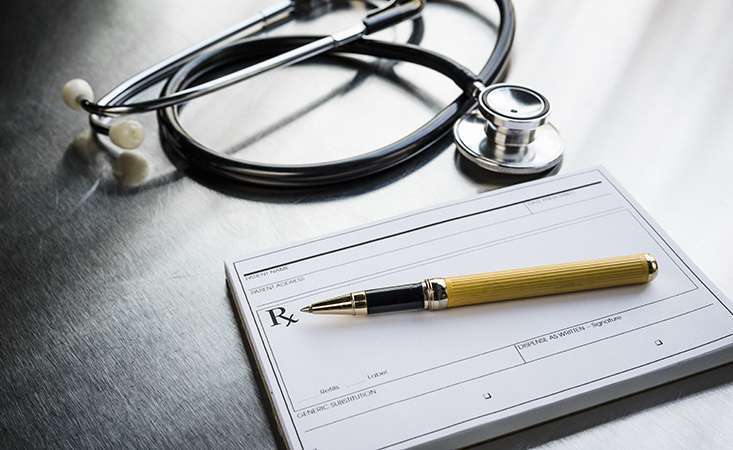 Today the U.S. Food and Drug Administration (FDA) approved the targeted therapy Lynparza® (olaparib) for the treatment of patients who have:
"We're grateful to have another treatment approved for pancreatic cancer patients," said Pancreatic Cancer Action Network (PanCAN) President and CEO Julie Fleshman, JD, MBA. "New treatment options are a critical step for us to make progress against this deadly disease."
Every pancreatic tumor is different – and so is every pancreatic cancer patient. Patients whose treatment aligns with their tumor biology and/or genetic makeup can have improved outcomes.
Therefore, PanCAN recommends all pancreatic cancer patients receive testing – both genetic (germline) testing and molecular profiling.
Genetic (germline) testing evaluates any genetic changes the patient was born with, through evaluating a blood or saliva sample. Molecular profiling looks at the alterations present in a sample of the patient's tumor tissue.
Both tests are available through PanCAN's Know Your Tumor® precision medicine service and can reveal characteristics that suggest a patient's cancer may respond well to specific therapies, like Lynparza.
Contact PanCAN Patient Services
for more information about germline testing, molecular profiling, Know Your Tumor and pancreatic cancer treatment – including Lynparza.
Developed by AstraZeneca and Merck, Lynparza is a type of targeted therapy called a PARP inhibitor. PARP helps cells repair DNA damage. PARP inhibitors block this process, causing DNA damage to accumulate.
Patients who have a BRCA mutation may respond well to treatment with a PARP inhibitor, because BRCA mutations already weaken the cells' ability to fix damaged DNA. When too much DNA damage occurs, the cancer cells cannot survive.
About 4 to 7 percent of pancreatic cancer patients have a germline BRCA mutation. Patients will only know if they have this mutation – and qualify for Lynparza – if they have germline testing.
PanCAN recently published evidence that platinum-containing chemotherapy is effective in patients with BRCA and similar mutations. Lynparza builds on this, giving some of these patients a new option for maintenance therapy. The goal of maintenance therapy is to extend the time that a patient's cancer will remain stable, or without tumor progression.
FDA's approval of Lynparza is based on positive phase III clinical trial results presented in June 2019.
"Thank you to AstraZeneca and Merck for developing this treatment and to all of the pancreatic cancer patients who participated in the clinical trials required to show its effectiveness," Fleshman said.
PanCAN's PanCAN Patient Services can provide patients, caregivers and healthcare professionals a personalized list of clinical trials that can align with the patient's diagnosis, treatment history and test results.
"We're proud to see how much progress has been made in treating pancreatic cancer patients based on their individual genetics and tumor biology," noted Fleshman. "Lynparza is a great example of this big step forward in improving patient outcomes and further confirms the need for all patients to get appropriate testing to determine the best treatment option for them."
Through services like PanCAN Patient Services and Know Your Tumor, PanCAN is dedicated to providing the best and latest information to patients and their families so they can make the most informed decisions possible.
For free information about testing (germline testing and molecular profiling) and Lynparza – and for any other questions about pancreatic cancer –
contact Patient Services
.