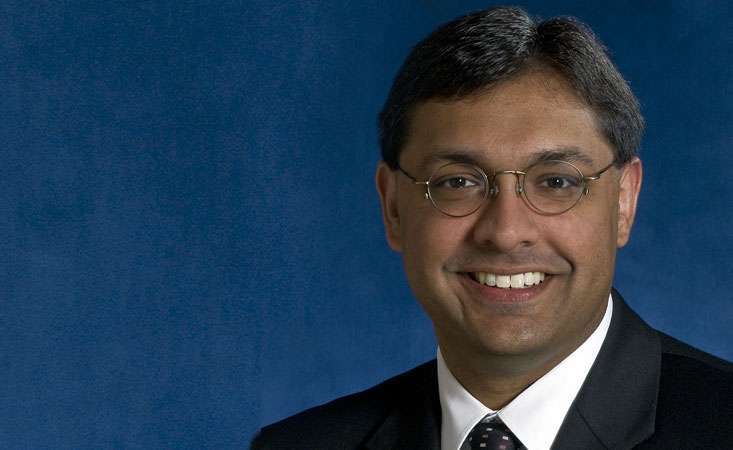 In a forward-looking study of patients diagnosed with various types of cysts of the pancreas, researchers at the University of Pittsburgh Medical Center (UPMC) report that analyzing the genetic makeup of cyst fluid with a 10-gene panel can help identify which cysts have the highest likelihood of progressing to cancer.
The study, published in the biomedical journal Gut, was funded in part by a Translational Research Grant awarded to lead author Aatur Singhi, MD, PhD, last year.
"This rapid, sensitive test will be useful in guiding physicians on which patients [with pancreatic cysts] would most benefit from surgery," said Singhi, a surgical pathologist in UPMC's Division of Anatomic Pathology, in a press release issued by UPMC.
Management of patients with pancreatic cysts can pose an enormous clinical challenge. Only a subset of cysts, small pockets of fluid, have the capacity to progress to malignant disease. However, for those individuals with high-risk cysts, early surgical intervention can provide the best opportunity to remove the cyst and potentially avoid its progression to cancer.
Singhi and his colleagues developed a test that uses state-of-the-art technology, called next-generation sequencing, to identify genetic alterations present in the fluid removed from a patient's cyst. Importantly, their analyses took place before the patients underwent surgery, rather than after surgical resection, like other similar studies in the past.
Broadly, cysts can be divided into those that are mucinous (containing mucous) or those that are non-mucinous. Mucinous cysts have the highest likelihood of progressing to invasive cancer.
The researchers evaluated 626 cyst fluid specimens from 595 patients and obtained surgical follow-up information from 102 patients. The research team's pre-surgical analysis correctly characterized mucinous cysts 89 percent of the time. And, there were no false positives in their study.
"When a person is found to have a pancreatic cyst, important and difficult decisions need to be made to choose whether to surgically remove it or continue to wait and monitor it," said Lynn Matrisian, PhD, MBA, chief science officer at the Pancreatic Cancer Action Network. "Dr. Singhi and his colleagues' elegant study utilizing genetic analysis of cyst fluid contributes to physicians' ability to determine which cysts have the highest potential to progress to cancer and should therefore be treated aggressively."
Singhi joins several other PanCAN grantees, including Michael Goggins, MD, and C. Max Schmidt, MD, PhD, MBA, who are pursuing studies to determine the ideal method to characterize pancreatic cysts and determine their risk to patients' health.
Matrisian added: "Dr. Singhi's work is a terrific example of translational research – bridging laboratory findings with the potential for an important clinical impact. We are proud to continue to fund researchers like him."
Did you know that PanCAN has invested more than $48.5 million in research to date? You can help support exciting research projects like Dr. Singhi's by donating today.