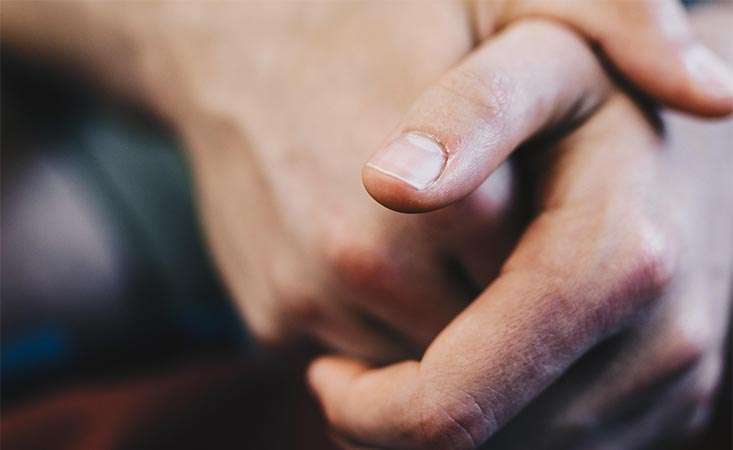 Although pancreatic cancer patients have similar experiences, most are unique. This is especially true when it comes to side effects from treatment. Chemotherapy, targeted therapy, immunotherapy and radiation therapy can affect patients differently and create challenges not only internally but also externally.
"Skin conditions can be common side effects of cancer treatment," said Nicole Feingold, Director of Patient Services at the Pancreatic Cancer Action Network (PanCAN). "Highlighted below are some ways to manage these issues. It is important for pancreatic cancer patients to understand their increased risk for skin changes and to always communicate these side effects with the healthcare team. They can be a good resource on how to care for skin conditions during treatment."
General Tips
Avoid long, hot showers or baths
Keep skin moisturized
Protect skin from the sun
Stay hydrated by drinking lots of non-caffeinated fluids
Be gentle by not using harsh topical cleaners or lotions and wearing soft, non-irritating fabrics
Hand-foot Syndrome
Chemotherapy and targeted therapy drugs can cause a condition called hand-foot syndrome. Symptoms include pain, swelling, numbness, tingling, peeling or redness of the hands or feet. To manage these issues, consider the following suggestions:
Soak hands in cool water for 10 minutes and then apply a mild moisturizer or petroleum jelly
Apply urea-based creams or moisturizers to hands and feet
Protect hands and feet by wearing cotton socks or gloves and avoid tight-fitting shoes
Avoid hot water and any excess friction to the hands or feet as symptoms may worsen with increased heat
Cool the skin with ice packs to help relieve pain and tenderness
Ask the doctor if an oral supplement of vitamin B6 is appropriate
Skin Rash
The targeted therapy drug Tarceva® (erlotinib) is often associated with a skin rash on both the body and face that generally appears within the first 10 days of treatment. Although this rash resembles acne, it is important to avoid treating it with acne medications, which may dry and irritate the skin.
Care for affected areas using mild soap and water followed by an alcohol-free moisturizer
Avoid exposure to direct sunlight and use sunscreen with SPF 15 or higher. In addition, the doctor may also prescribe an antibiotic or mild steroid to help alleviate the rash.
Contact a doctor before using over-the-counter treatments
Many more tips for living with pancreatic cancer can be found in our booklet,
Supportive (Palliative) Care: Quality of Life and Practical Care in Pancreatic Cancer
. Request a free copy now by
contacting Patient Services
.