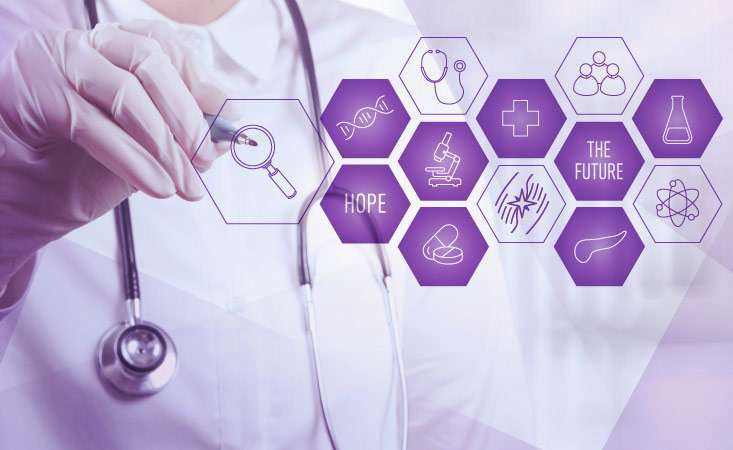 January is National Pancreatic Cancer Clinical Trials Awareness Month. Thanks to the community's participation last year, the Pancreatic Cancer Action Network (PanCAN) provided over 2,200 clinical trials searches in January – giving valuable treatment information to patients and their families. Please join us again to Demand Better. For Patients. For Survival.
Pancreatic cancer patients who participate in clinical research have better outcomes, and every treatment available today was approved through a clinical trial. This is why PanCAN strongly recommends clinical trials at diagnosis and during every treatment decision.
Throughout the month, we will feature survivor stories, critical clinical trials information, ways to spread awareness and more. Start learning more:
If you have questions about these resources, contact a PanCAN Patient Services Case Manager.
To ensure our community can easily access the best clinical trials information, we maintain the most comprehensive and up-to-date database of pancreatic cancer clinical trials available in the United States.
You can access this database two ways:
Contact a PanCAN Patient Services Case Manager – an Associate can provide a personalized list of clinical trials that match what you need, provide in-depth details and answer any questions
Start your own search with Clinical Trial Finder – our free online tool provides a list of clinical trials based on your personal information such as where you live, stage and type of pancreatic cancer, treatment history and more
Our database is consistently updated with new trial details, so to make searching easier, you can create an account in our Clinical Trial Finder. When you create an account, you can save your search information for easy reference, which can be particularly helpful when you talk to your doctor about the trials you're interested in. It also means you won't have to enter the same information when you start a new search.
We're always here to help. If you have questions about clinical trials or any other topic related to pancreatic cancer, contact a Case Manager.