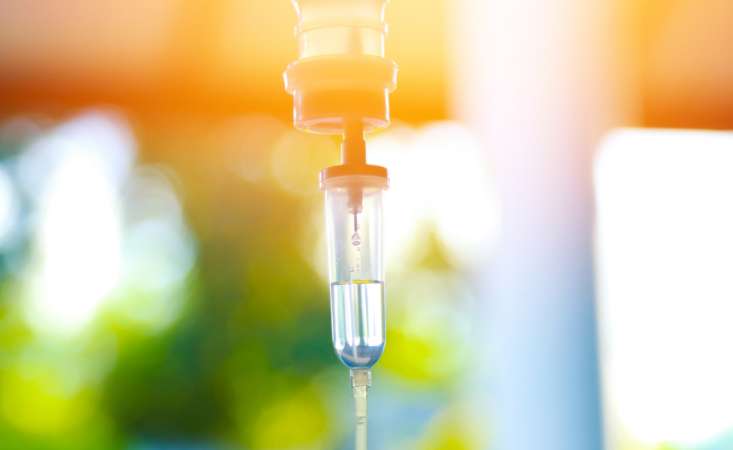 A case report published yesterday in the prestigious New England Journal of Medicine describes a patient experiencing a positive response to a novel immunotherapy approach to treat her pancreatic cancer. This study has received significant media attention, including coverage from NBC News and The New York Times.
Immunotherapy for cancer involves harnessing the patient's own immune system to recognize, attack and destroy the cancer cells – like the immune system would respond to a bacterial or viral invader. While the approach has shown great success in other cancer types, pancreatic cancer is notoriously difficult to treat with immunotherapy, and only a small subset of patients has benefited to date.
One of the cell types that would play a key role in the immune system's reaction to a tumor are T-cells. Cytotoxic (also known as "killer") T-cells identify and hunt down foreign invaders in the body, but these T-cells are known to be scarce and poorly functional in and around pancreatic tumors.
The New England Journal of Medicine article describes a single patient, treated at Providence Cancer Institute in Portland, Ore., who was treated with a modified version of her own T-cells, known as autologous T-cells. Her T-cells were engineered to become more potent and to recognize a specific mutation of the protein KRAS, which is mutated in nearly all pancreatic tumors. After the patient's disease progressed after chemotherapy and metastasized to her lungs, her tumor responded well to the T-cell approach, and the response had been sustained over a six-month period at the time of publication.
"We are encouraged to see a pancreatic cancer patient case report published in such a renowned journal," said Lynn Matrisian, PhD, MBA, PanCAN's Chief Science Officer. "Although representing a single patient experience, this study is a proof-of-principle that T-cell therapy holds promise in patients with chemotherapy-resistant pancreatic cancer."
It's also important to note that the paper mentions a second patient with pancreatic cancer who was treated with a similar approach by the research team, and this patient's tumor did not respond to the treatment. In order to determine if this or other investigational treatment strategies could be beneficial to other patients with pancreatic cancer, rigorous clinical trials need to be conducted. All treatments available today were approved through a clinical trial, and clinical trials are the only way to bring new, potentially better treatments to a population of patients. In fact, the researchers who developed the therapy have launched an early-phase clinical trial testing the approach in patients with various types of advanced cancer.
"PanCAN strongly recommends clinical trials at diagnosis and at every treatment decision," Dr. Matrisian said. "We maintain a comprehensive database of pancreatic cancer clinical trials that are currently available to patients, including other investigational immunotherapy approaches."