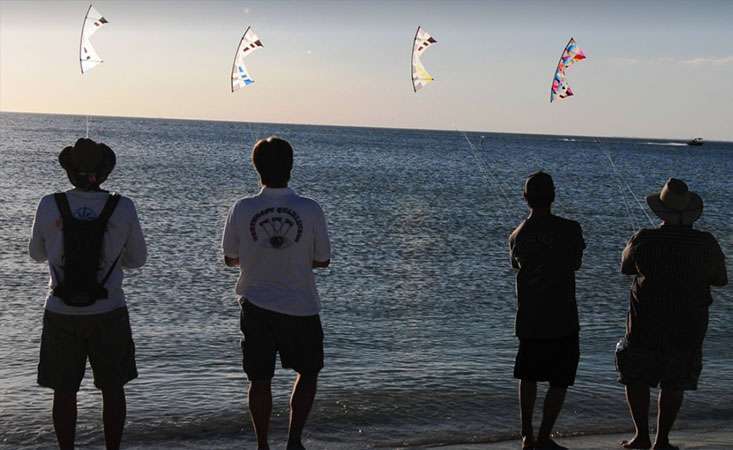 Two men inspired an international community to come together and make a difference in a very unique way.
Kevin Bayless and his friend, Alden Miller channeled their passion for making and flying kites to honor a friend, Rich Comras, who passed of pancreatic cancer.
"Rich and I met through the kite-flying community and I knew him for about five years," Bayless said. "His smile was infectious, he was very caring, giving and he had an awesome attitude. We needed to do something to honor him."
At a memorial kite fly, organized by Comras' wife in March 2017, Bayless and Miller announced Kites Against Cancer, an online and in-person auction that would raise money to fight pancreatic cancer.
They worked on the event for most of the year, which culminated in February 2018 with a live auction.
Kite enthusiasts from around the world converged on Treasure Island Beach, Fla., for the event and approximately 100 people attended. The international gathering of professional kite makers constructed world-class works of art to support the cause.
"The kite community is very giving and caring," Bayless said. "There was a local and an international response that involved people who had never met Rich. I am extremely proud of how this turned out."
Miller, who knew Comras for about 10 years through the kite community, added that it was not only the professional kite builders who contributed to the event's success, but it was also the people who participated in the auction who made a big difference.
"We are both honored and amazed by all of the kite builders and others who donated to the auction," Miller said.
Kites Against Cancer raised close to $24,000 for the Pancreatic Cancer Action Network.
Interested in learning more about how you can create your own fundraiser? Check out Wage Hope My Way!