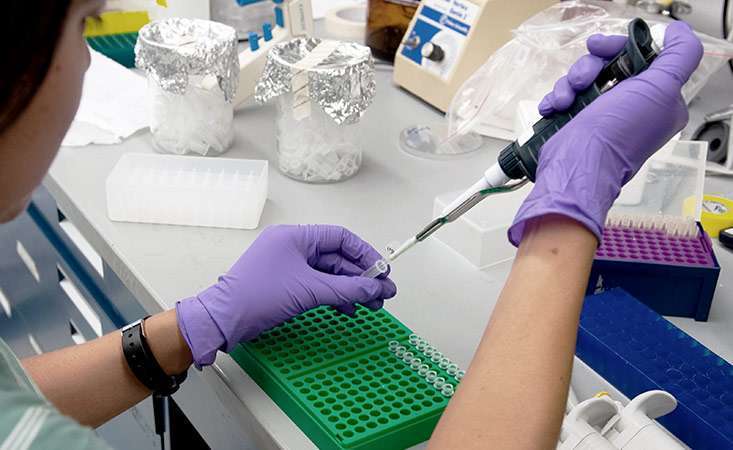 Entrepreneur Skip Viragh was a collaborator. An innovator. A proactive problem-solver. A masterful leader.
And he deeply valued these qualities in others.
Today, nearly 15 years after his death, an unprecedented $25 million gift has been made to the Pancreatic Cancer Action Network (PanCAN) to honor his memory and to support the organization's goal to change the paradigm for how pancreatic cancer patients are diagnosed and treated and, in turn, dramatically improve outcomes.
This transformational gift is subsequent to a $15 million gift made to PanCAN in 2015 in Skip's memory. That gift led the organization's goal to raise $200 million by 2020 and to launch revolutionary initiatives critical to transforming patient outcomes, such as the Know Your Tumor® precision medicine service and the Patient Registry.
Today's gift supports the organization's current research and clinical initiatives and provides critical funding to support early detection efforts as well as Precision PromiseSM, the first-in-the-world adaptive clinical trial platform for pancreatic cancer patients that is designed to change the treatment paradigm for this disease.
Julie Fleshman, JD, MBA, president and CEO of PanCAN, said, "We are honored to be a part of Skip's incredible legacy. The previous gift in his memory of $15 million enabled us to introduce Know Your Tumor three years ago, which led to the vision behind Precision Promise, set to launch this year. Thanks to Skip's sustained generosity, we can evolve our research programs and services and continue building on our commitment to change patient outcomes. We are extremely grateful for this level of visionary support."
Precision Promise, designed with a nationwide team of leading clinicians, researchers and diagnostic drug developers, will continuously and rapidly bring new treatment options to patients and transform the future of clinical research.
In a recent interview, a family member said: "Skip was nimble, and he was always looking for ways to improve processes and systems, much like PanCAN is doing through Precision Promise."
Prior to his death in 2003, Skip was credited as a pioneer in mutual fund investments. As a business owner, he aimed high, always looking to do better, be smarter and more strategic and make a real impact. He inspired his team to set big goals and work together to achieve them.
"Skip had a 'hurry up and do it now' approach, and he believed in a collective effort to make it happen," said another family member. "We see this same approach at PanCAN. There's an innovative spirit and a readiness to work with other organizations and institutions to get things done…to change outcomes for pancreatic cancer. Skip didn't rest on his laurels, and neither does PanCAN."
There was also Skip's penchant for helping others.
"He was successful in his business, and he enjoyed using this success to help others. We feel that we're fulfilling that part of Skip's dream through these gifts. If we are providing hope to people, that's extremely gratifying."
When asked, "Why PanCAN?" a family member compared the organization to Silicon Valley and added one qualifying word: "Innovative."
He followed the sentiment acknowledging that the organization is using donations wisely and strategically.
"Skip aligned with people he believed in. We believe in PanCAN, and Skip certainly would have, too."
You can read more of Skip's personal story here.