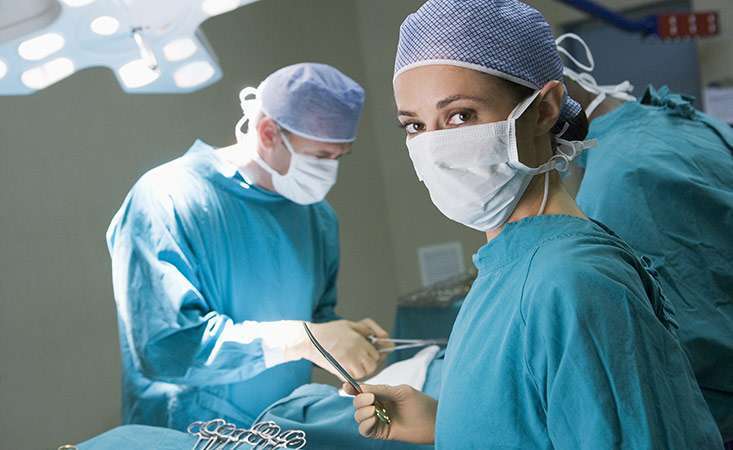 Editor's note: A study published last week has gotten some media attention, including this NBC News article that includes insights from Pancreatic Cancer Action Network (PanCAN) staff.
Only about 20 percent of patients with pancreatic cancer are eligible for surgery at diagnosis. The remaining patients fall into several categories or stages. Some are diagnosed with a tumor that's borderline resectable or locally advanced – these patients are not eligible for surgery at diagnosis but may become eligible after treatment, known as neoadjuvant therapy.
The remaining patients are diagnosed with metastatic disease, meaning there is cancer growth that's spread to other organs, like the lung or liver. These patients are not able to have surgery to remove their tumors.
"It can be challenging for healthcare providers to determine which patients diagnosed with borderline-resectable or locally-advanced pancreatic cancer are eligible for surgery after neoadjuvant therapy – and when to conduct the surgery," explained Victoria Manax, MD, chief medical officer at PanCAN.
She continued, "This is one reason PanCAN strongly recommends patients see a specialist who conducts at least 15 pancreatic cancer surgeries each year to determine their eligibility for surgery – and to conduct the surgery."
A recent study out of the Mayo Clinic sheds new light on determining whether – and when – patients become eligible for surgery.
Published in Annals of Surgery, the study defined three criteria for patients with borderline-resectable or locally-advanced pancreatic cancer to have the highest likelihood of successful surgery.
First, the team of clinicians determined that chemotherapy is most effective upfront to prepare patients for surgery. They found the more cycles of chemotherapy, the better.
However, Manax cautions that chemotherapy can cause significant side effects for patients, making it difficult to tolerate high volumes of the treatment. And not all patients' tumors respond well to chemotherapy.
After chemotherapy, the Mayo Clinic researchers aim for the patient's CA19-9 blood tumor marker to reach normal levels before proceeding with surgery.
And finally, they report that confirming the chemotherapy has successfully killed tumor tissue via a positron emission tomography (PET) scan predicts a good response to surgery.
"While it's encouraging to see significant survival advantages for patients who fit the authors' criteria, it's also important to realize that not all patients will be able to tolerate extensive chemotherapy, or may not respond as well as others," Manax said.
"Perhaps equally valuable is learning which patients are less likely to benefit from surgery, avoiding an unnecessary invasive procedure."
Contact Patient Central
to learn more about this study, to explore treatment options and for a list of healthcare professionals, including surgeons, who diagnose and treat a high volume of pancreatic cancer patients.