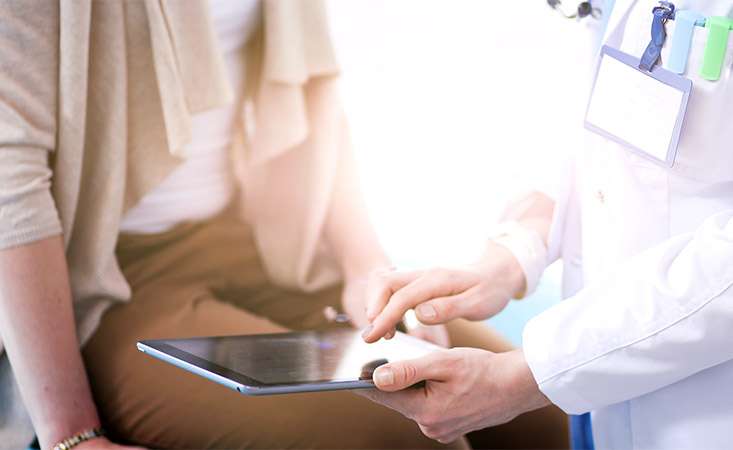 The FDA has granted accelerated approval for a treatment targeting a specific mutation that drives cancer growth in more than 20 tumor types, an important development in the field of precision medicine and additional evidence of the importance of biomarker testing for patients with pancreatic cancer.
Although only a small percentage of pancreatic cancer patients' tumors carry the BRAF V600E mutation targeted by the combination of drugs approved for this purpose – Tafinlar® (dabrafenib) + Mekinist® (trametinib) – it's another step forward identifying an effective therapy based on the biology of a patient's tumor. Patients with pancreatic cancer who receive treatment based on their biology, known as precision medicine, can live longer.
The combination of Tafinlar + Mekinist, which are inhibitors of BRAF and MEK proteins, respectively, is already approved to treat several types of cancer including metastatic melanoma, anaplastic thyroid cancer and metastatic non-small cell lung cancer. The newest FDA approval means that it can now be prescribed to treat a wider range of cancers with limited treatment options – based not on the cancer's location in the body but on the mutation underlying the cancer.
Dr. Vivek Subbiah, principal investigator on the study, said the study suggests that patients could benefit from testing for the BRAF V600E mutation at diagnosis. BRAF V600E is the most common type of BRAF mutation, accounting for up to 90% of BRAF-mutant cancers.
"The combination of dabrafenib and trametinib demonstrated meaningful efficacy in multiple BRAF-positive tumor types, including in some patients with rare cancers who have no other treatment options available," said Dr. Subbiah in a press release from drug maker Novartis. "Physicians should consider a BRAF test as a routine diagnostic step that could enable a new option for treating patients with many solid tumors."
In a highly collaborative effort that included Dr. Subbiah and PanCAN staff, data from multiple institutions and PanCAN's Know Your Tumor® precision medicine service were compiled to show the frequency of BRAF alterations in patients with pancreatic cancer. About 2.2% of pancreatic cancer patients were found to have some alteration in the BRAF gene, with V600E mutations the most common. And, consistent with this new approval, those patients benefited from targeted therapies like BRAF and MEK inhibitors.
PanCAN strongly recommends all pancreatic cancer patients get biomarker testing of their tumor tissue to determine the best treatment options. The tests can be available through their treating institution or PanCAN's Know Your Tumor precision medicine service.
In announcing the FDA accelerated approval for Tafinlar + Mekinist, Novartis reported that the drug combination resulted in overall response rates of up to 80% in patients with BRAF V600E solid tumors, including high- and low-grade glioma, biliary tract cancer and certain gynecological and gastrointestinal cancers. An additional study demonstrated benefit and acceptable safety of Tafinlar + Mekinist in pediatric patients. The approval is for patients with advanced BRAF V600E solid tumors that have progressed after prior treatment.
This drug combination was approved using the FDA Accelerated Approval process – which is meant to fast-track drugs that are reasonably likely to show clinical benefit, such as shrinking a tumor. This means that the drug can be prescribed, but researchers must still continue to study the drug to make sure it is safe and effective in order to remain approved.