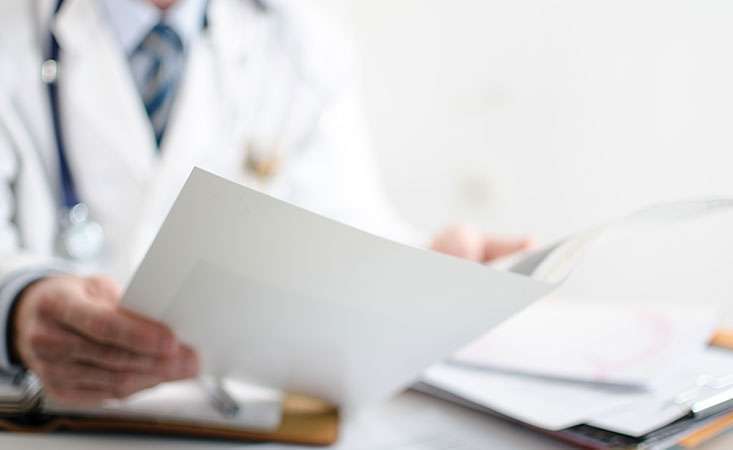 Editor's note: The National Comprehensive Cancer Network (NCCN) released updated guidelines for the treatment and management of pancreatic adenocarcinoma, the most common type of pancreatic cancer. Please note that the NCCN guidelines are written for healthcare providers and require a password-protected account to access. To learn more about the guidelines and for recommendations on how to discuss them with your healthcare team, contact PanCAN Patient Services.
Important updates to treatment guidelines for patients with pancreatic adenocarcinoma, the most common form of pancreatic cancer, were highlighted this week in the Journal of the National Comprehensive Cancer Network. The guidelines, released by the National Comprehensive Cancer Network (NCCN), are regularly reviewed and revised to assist healthcare providers treating patients with this cancer type.
Key updates focus on adjuvant treatment, which is treatment given after the surgical removal of a pancreatic tumor to help prevent recurrence.
Revising the guidelines, the NCCN panel members examined the latest research leading to better patient outcomes. The key update for adjuvant therapy encourages the use of a modified version of a combination chemotherapy, known as FOLFIRINOX, as the preferred adjuvant treatment over gemcitabine alone. Learn about the clinical trial findings that influenced this change.
For adjuvant therapy, the NCCN panel also examined which chemotherapies could be considered ideal based on how well they were shown to treat the cancer and what side effects were observed. Reflecting this data, the 2019 version of the guidelines separates chemotherapies into "preferred" and "other recommended" categories for adjuvant therapy.
These updates follow 2018's changes, which encourage the molecular analysis of a patient's tumor and the inclusion of supportive (palliative) care providers on the healthcare team.
Seeing healthcare professionals who focus on symptom management and supportive (palliative) care improves outcomes and is critical for patient's quality of life. The Pancreatic Cancer Action Network (PanCAN) strongly recommends that symptom management and supportive (palliative) care should be provided early in diagnosis as well as during and after treatment.
In addition to including supportive care providers in a patient's healthcare team, PanCAN recommends for patients to see specialists who diagnose and treat a high number of pancreatic cancer cases a year.
The NCCN panel members include representatives from leading cancer centers and organizations. Among these are the PanCAN's Cassadie Moravek, associate director of clinical initiatives, and several members from its Scientific and Medical Advisory Board.