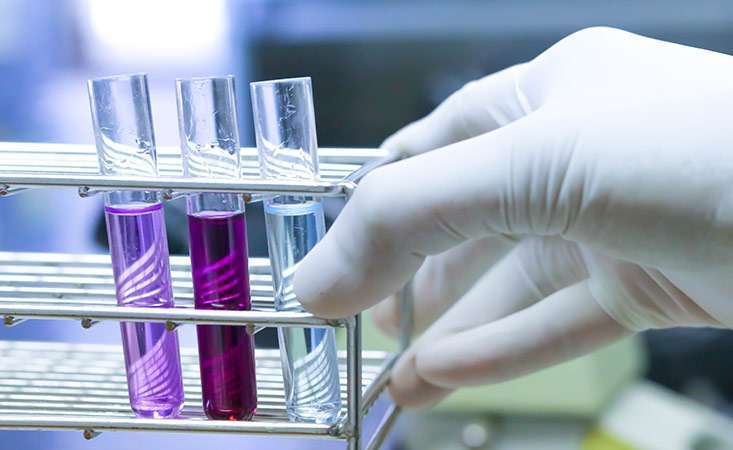 The Pancreatic Cancer Action Network (PanCAN) is accepting applications for its prestigious research grants from scientists who want to further their pancreatic cancer research studies. This year, two types of grants are available.
2019 Catalyst Grant
The 2019 Catalyst Grant supports junior faculty to conduct pancreatic cancer research and establish a successful career path in the field through a $500,000 award over three years.
Proposed research may be basic, translational, clinical or epidemiological in nature and must have direct applicability and relevance to pancreatic cancer.
"When researchers are early in their careers, receiving competitive funding for novel research in a specific disease area like pancreatic cancer can make a huge difference," said Lynn Matrisian, PhD, MBA, PanCAN's chief science officer. "A substantial grant like this one can help to solidify a researcher's career path in pancreatic cancer."
2019 Translational Research Grant
The 2019 Translational Research Grant will fund high priority pancreatic cancer research, which is poised for important translational next steps to help move scientific discovery to application in patients through a $500,000 award over two years.
To be eligible for a Translational Research Grant, the research project should aim to identify novel targets and approaches to the treatment of pancreatic cancer or understand and circumvent treatment resistance.
"Translational research plays an important role, moving promising ideas from the scientists' lab closer to the 'bedside,' where they can help improve outcomes for patients," Matrisian continued.
"However, traditional funding opportunities don't typically support translational research, which is why we are bridging this gap to ensure that novel science is not abandoned at this juncture and can move forward toward making a difference in the lives of patients."
Impact of PanCAN's Research Funding
Research funds awarded by PanCAN are also valuable because grantees can leverage them to secure more funding from other sources. From an evaluation that was conducted last year, it was shown that for every dollar awarded by PanCAN from 2003 to 2015, grantees were able to leverage $11.01 in additional support for their pancreatic cancer research efforts.
Importantly, PanCAN's grantees are building the scientific literature focused on pancreatic cancer by extensively publishing their work. When analyzed in 2017, articles by PanCAN's grantees had been cited more than 11,000 times in other papers published in biomedical journals, which means other researchers are reading, learning from and building upon the grantees' work.
Learn more about the impact of PanCAN's research funding.
Mentorship, Networking and Community
Along with vital funding, PanCAN's grantees also become part of the organization's Community for Progress through which they gain connections and mentorships with leading scientists in the field, along with receiving training and opportunities for collaboration. As a highlight of the Community for Progress program, PanCAN brings its grantees together each year for the annual Scientific Summit. Read about the 2018 Scientific Summit.
Learn more about the 2019 research grants offered by PanCAN, or to begin an application.
PanCAN would not be able to advance research without the help of its generous supporters. From fundraising with PurpleStride to participating in the Patient Registry or volunteering with local affiliates, PanCAN's supporters play an important role in the organization's collective work to end pancreatic cancer. Thank you for helping to advance this critical research.