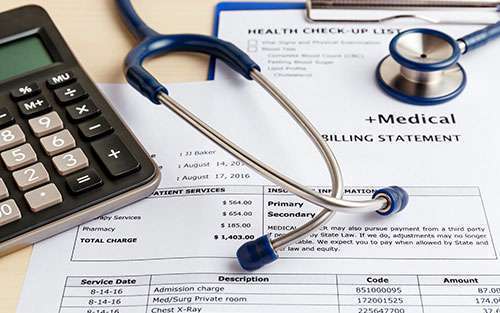 A research letter published in JAMA Oncology this week highlights out-of-pocket costs, financial distress and underinsurance in cancer care. NPR also featured one of the letter's authors, Fumiko Chino, MD, and the personal story that brought her to oncology from a career in entertainment.
Chino lost her husband to cancer in 2007 and continues to owe debt today from his medical expenses, even though both were insured, according to the article. Chino's experience led to her switch in careers, becoming a radiation oncologist and researching the effects of financial strain due to cancer care. Though the healthcare insurance landscape has changed since Chino's personal experience, unexpected out-of-pocket costs remain an issue for many cancer patients.
"Even insured patients face financial burden and are at risk for worsened quality of life and increased mortality," says the research letter.
Researchers surveyed around 300 patients and found that 39 percent of respondents reported higher than expected financial burden from cancer care.
This coverage draws attention to a significant issue, one we recently highlighted on our blog.
Many patients do not talk to their doctors about costs of medical care prior to beginning treatment. These discussions are important to have early to prevent increased stress or financial strain on families who are already facing enormous challenges.
Patients should also know that there are resources to help. Our PanCAN Patient Services Case Managers can answer questions and provide pancreatic cancer patients and their families with information about financial, insurance and transportation resources to help ease this burden.
For more information about financial assistance programs, insurance and other pancreatic cancer information, contact PanCAN Patient Services.