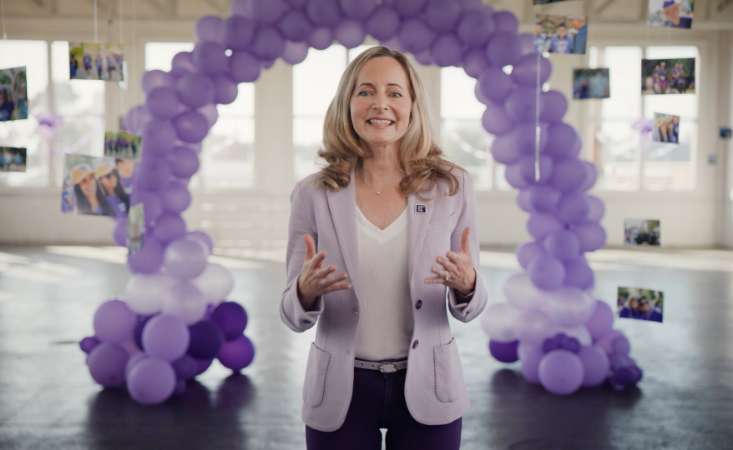 Last month we hosted One Big Celebration, a salute to you and all you have done to make PanCAN PurpleStride a success.
PanCAN President and CEO Julie Fleshman, JD, MBA hosted this magical event which featured photos, videos and stories of Striders like you coming together in communities across the country on One Big Day.
A common thread that ran through the stories of the Striders featured? How sharing your story is a the most powerful tool you have to raise funds to end pancreatic cancer.
Survivor Art Taylor, who was diagnosed with stage 3 pancreatic cancer in August 2020, was featured with his with Elaine. Art credits sharing his story with family and friends with helping him raise more than $200,000 for PanCAN. Art and Elaine matched every gift dollar-for-dollar to become the number one fundraising team in the country.
PanCAN is proud to share the top 10 fundraising teams in the country:
Team Taylor
Cedars-Sinai Whipplers
Team Andra
Team Becker
Love for Lauren V
Team Screen
Trek Against Pancreatic Cancer
Team Exceptional
PancreADDICTS
Sue and Peter's Striders
The event also featured Dov Karlin. Dov proves that determination pays off. Though still in high school, Dov fundraised for PanCAN PurpleStride Atlanta to honor his grandmother who passed away from pancreatic cancer in 2015. He shared that it's important to keep asking.
"Just because someone doesn't respond to an email, it doesn't mean 'no.' It means to keep trying," Dov said.
At time of publication, Dov had raised more than $50,000. Talk about persistence!
PanCAN is proud to share the top 10 participants in the country based on dollars raised:
Nicholas Nissen
Art Taylor
Tracey Early
Dov Karlin
Bernie Friedman
Barbara Palazzola
Susan Popik
Steven Kole
Babak Eghbalieh
Richard Ingwersen
There's still time to donate to the PanCAN PurpleStride event of your choice!
DONATE NOW
The celebration continued with heartfelt stories from Ashley Tanchak, PurpleStride chair for New Jersey, and Samantha Cass, PurpleStride chair for Rhode Island. Both lost their fathers to disease and dedicate their time so other families don't have to go through what they did.
Eight-year survivor Robert Duran shared his inspiring story, which he says was the main reason for his fundraising success. Besides being a patient, Robert has lost friends to the disease, so he feels "deeply connected to the cause," he said. You can read more about Robert and his incredible story here.
The evening's program closed out with a touching message from PanCAN Founder Pamela Acosta Marquardt reminding you how grateful she and PanCAN are for everything you do to help patients not only survive, but thrive.
One Big Celebration took place only three days after PanCAN PurpleStride Louisville, and we're thrilled to share these pictures from their exciting day! Let's help PurpleStride Louisville get to goal! Make a donation to PurpleStride Louisville or any of our 60 events to keep the momentum going.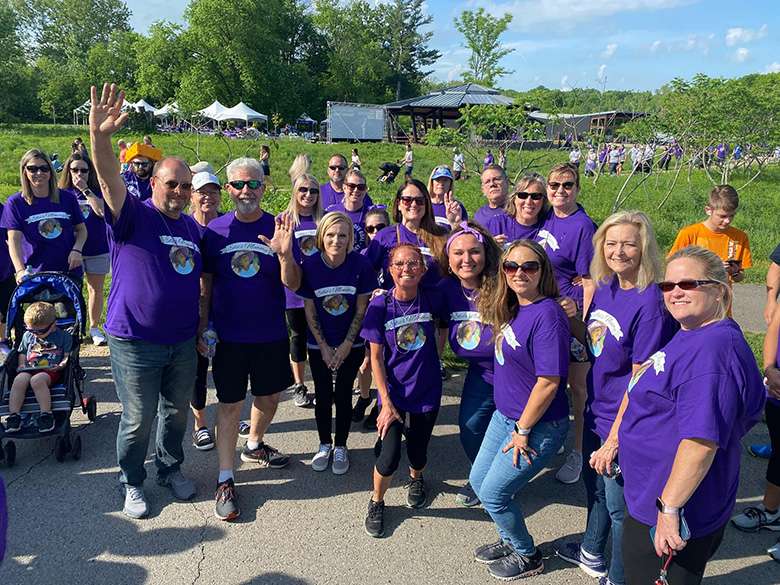 PanCAN PurpleStride Louisville 2022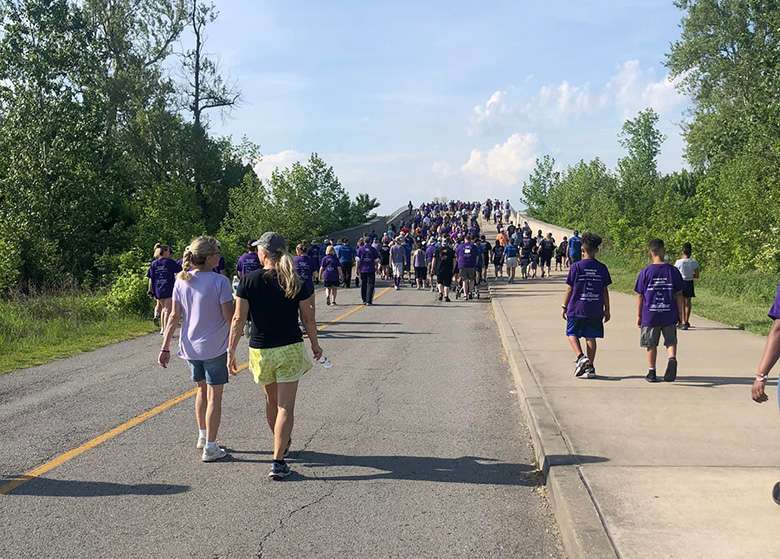 PanCAN PurpleStride Louisville 2022
By participating in PanCAN PurpleStride, you are creating a world in which all patients with pancreatic cancer will thrive – we're incredibly grateful.