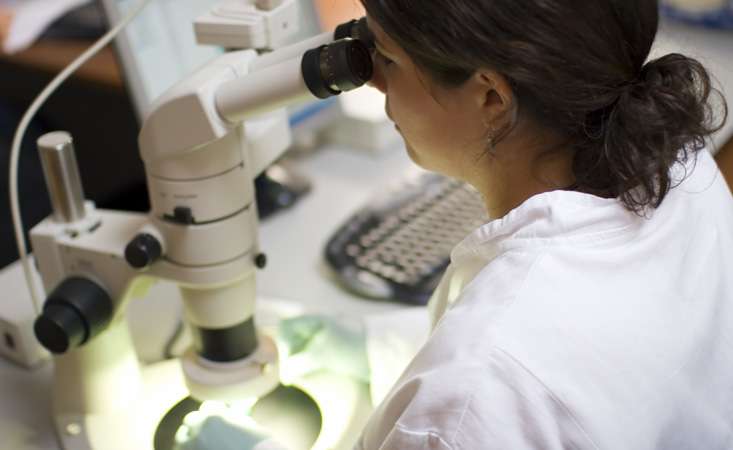 Calling all early-career investigators: the Pancreatic Cancer Action Network (PanCAN) is now accepting applications for its 2022 Career Development Awards.
This year, special consideration will be given to understudied areas in pancreatic cancer research, minority researchers, and research focused on cancer health disparities.
"An important part of our strategy of growing the field includes enhancing the diversity of expertise and backgrounds of the researchers studying pancreatic cancer," said Lynn Matrisian, PhD, MBA, chief science officer at PanCAN.
"Also, the time has come to tackle some key questions that have not been addressed, like how to overcome disparities in incidence and outcomes in certain subsets of the population."
The funding for the 2022 Career Development Award is increasing, from $200,000 to $250,000, over two years, and junior investigators who have yet to secure their first major research funding are eligible to apply. Proposed research, in addition to the special consideration mentioned above, may be basic, translational, clinical or epidemiological in nature and must have direct applicability and relevance to pancreatic cancer.
Career Development Awards have been available since PanCAN's Research Grants Program began in 2003 – some of the earliest recipients are now preeminent pancreatic cancer researchers. PanCAN's Career Development Awards were specifically established to recruit and retain junior investigators in an area of research that, at the time, had few researchers dedicated to it.
The strategy has proven effective. Past recipients say that their PanCAN grant helped solidify their commitment to studying pancreatic cancer.
A recent evaluation of our Research Grants Program, completed in June 2021 and covering the program from 2003, the year it began, to 2019, showed that for every dollar donors invest in PanCAN's Research Grants Program, Career Development Award recipients go on to receive, on average, $31.23 in subsequent pancreatic cancer research funding. Across the board, all PanCAN research grantees go on to receive an additional $11.50 in subsequent pancreatic cancer research funding for every dollar invested.
PanCAN's Community for Progress is another important aspect of its grants program. Grantees are connected with leading scientists in the field for mentorship, networking and collaboration. Ongoing career support activities offer opportunities for education and professional development to help keep the community of researchers committed and involved.
Generous PanCAN supporters invested a record $22 million in research last fiscal year. Aside from $3 million in grants, research funding went to support our leading-edge scientific and clinical initiatives, including PanCAN's Precision PromiseSM adaptive clinical trial and our Early Detection Initiative.
To date, PanCAN has awarded 218 research grants to 203 scientists at 75 institutions. The organization's overall research investment is now more than $149 million, making a significant impact on the diagnosis, treatment and care of today's patients and those who will be diagnosed in the future.
We plan to invest another $28 million in research this year.
Donate today
to ensure PanCAN continues to fund transformational pancreatic cancer research that changes patient outcomes.
If you are an early-career pancreatic cancer researcher, learn more about PanCAN Career Development Awards and spread the word to your trainees and colleagues.