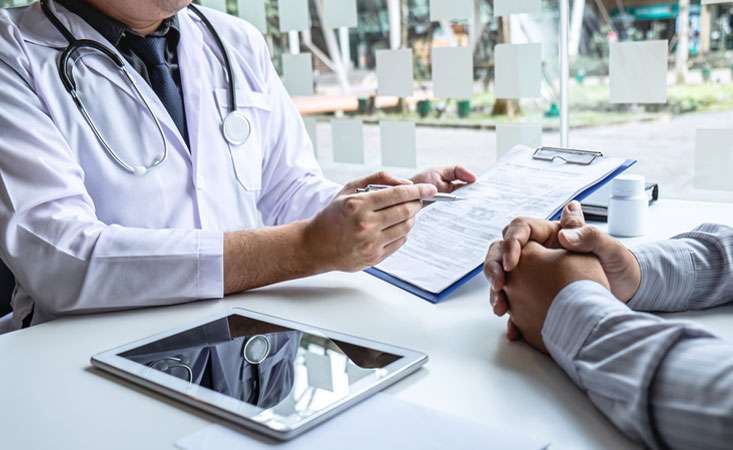 PanCAN continues to accelerate new treatment options for patients with pancreatic cancer through the announcement of a $5 million grant to a biotechnology company at the leading edge of drug development.
The recipient of PanCAN's second annual Therapeutic Accelerator Award, Oncolytics Biotech® Inc., was chosen through a rigorous review process for its promising work on an investigational treatment combination that uses an oncolytic virus called pelareorep to activate the body's immune system to kill off pancreatic cancer cells. Clinical data has shown the treatment combination results in the recruitment and activation of cancer-fighting immune cells, including natural killer cells, dendritic cells, and T-cells, leading to a robust immune response focused specifically on cancer cells while sparing healthy cells.
The Therapeutic Accelerator Award enables the next phase of research for this exciting work by funding an early-phase clinical trial testing the investigational treatment combination: Oncolytics' proprietary reovirus pelareorep in combination with modified FOLFIRINOX chemotherapy with or without an immune checkpoint inhibitor. If the results are encouraging, the goal is to pursue later-stage clinical trial testing through the PanCAN Precision PromiseSM adaptive clinical trial platform.
"Oncolytics is so pleased to receive this innovative award and have the opportunity to work with PanCAN," said Dr. Matt Coffey, President and Chief Executive Officer of Oncolytics Biotech Inc. "By teaming up with PanCAN, we believe we may be able to expedite development and provide pancreatic cancer patients with a new immunotherapeutic treatment option."
Through the proposed clinical trial, the investigational virus pelareorep would be intravenously administered in patients with metastatic pancreatic cancer who have not received prior treatment, in combination with modified FOLFIRINOX chemotherapy and an immune checkpoint inhibitor, which is a class of drugs that releases the "brakes" on the immune system so that the tumor can't protect itself from an immune attack. The research team plans to compare this group of patients to a different group of patients who will receive the investigational virus and chemotherapy without the checkpoint inhibitor.
Goals are to evaluate safety as well as the percentage of tumors that shrink or disappear following the treatment. They will also analyze other endpoints for each group, such as progression-free and overall survival, and measure the immune response to the therapeutic approach.
Although drugs used to activate the immune system – an approach to treatment called immunotherapy – have improved outcomes for other types of cancer, progress for pancreatic cancer has been notoriously slow.
PanCAN's partnership with Oncolytics takes aim at this disappointing reality by testing a new method of delivering a combination of treatments to patients – and whether the synergy between these drugs, when taken together, changes outcomes.
Pending the results of the early-phase clinical trial supported by our Therapeutic Accelerator Award, the next possible step would be testing through PanCAN's Precision Promise, an adaptive clinical trial designed to take less time, cost less money and require fewer patients than standard clinical trials to determine if an investigational treatment option is working.
It's all part of PanCAN's bold work to expand the scope of traditional research by supporting the latest innovations within the pharmaceutical and biotech industry.
"PanCAN focuses on partnering with biopharma to speed up the development of new pancreatic cancer treatments," said PanCAN Chief Science Officer Lynn Matrisian, PhD, MBA. "We are proud to welcome Oncolytics into our community and are excited to see where this research leads."
The Therapeutic Accelerator Award is part of PanCAN's approximately $34 million investment in research this year – the largest single-year research investment in our organization's history.
Thanks to PanCAN's passionate supporters, we are advancing clinical research with a goal to create a world in which all patients with pancreatic cancer will thrive. All of PanCAN's innovative scientific and clinical initiatives, as well as PanCAN Patient Services, are funded entirely by donors.
"Our generous donors make this work possible for patients, families and everyone impacted by pancreatic cancer," said Dr. Matrisian. "It's the PanCAN community who brings this new and exciting partnership to life. We are so grateful for their support."
Donate today
to support PanCAN and our groundbreaking research programs.