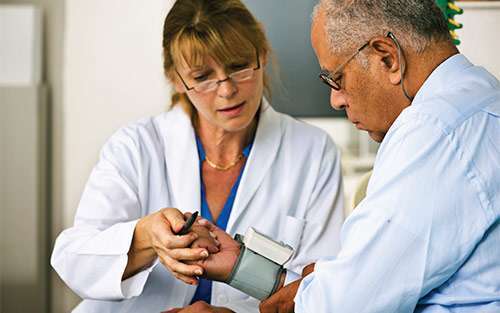 The online healthcare publisher OncLive often features interviews with doctors and researchers who specialize in pancreatic cancer. This week they conducted an interview with Ramesh K. Ramanathan, MD, vice chair of research in the department of hematology/oncology at Mayo Clinic in Arizona.
In his interview, Ramanathan details the current state of pancreatic cancer treatment options – including immunotherapy, developments in biomarkers and risk factors – and also addresses barriers to treating the disease.
Ramanathan also highlights the need for more awareness and more treatment options for patients.
"There are still a large number of patients who don't get chemotherapy or are not referred for clinical trials," Ramanathan told OncLive. "All of these advances come from clinical trials so, whenever possible, patients should be referred for a suitable clinical trial."
The Pancreatic Cancer Action Network agrees with the urgency needed to encourage clinical trial enrollment.
"Clinical trials enable each patient to play an active role in his or her healthcare," said Victoria Manax Rutson, MD, our chief medical officer, in a prior article on clinical trials. "Above all, it's important to consider enrolling in a clinical trial at diagnosis and during every treatment decision."
Our organization maintains the largest, most up-to-date pancreatic cancer clinical trials database in the U.S., which can be accessed by patients, caregivers and healthcare professionals through our online Clinical Trial Finder.
Start your own clinical trial search today with our easy-to-use online tool, or contact a PanCAN Patient Services Case Manager who can run a personalized search for you: (877) 272-6226 or via our contact form.