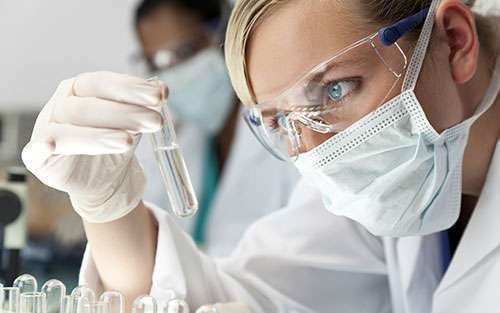 It was announced on Monday that the Cancer Prevention and Research Institute of Texas will give UT Southwestern a grant of more than $34 million for cancer research.
Pancreatic cancer, one of the world's toughest cancers, will be one of the focuses of the work funded by this grant and will allow UT Southwestern to develop programs that will also support research and faculty recruitment.
PanCAN has had a strong presence at UT Southwestern and in Texas statewide. Separate from this award, two Pancreatic Cancer Action Network co-investigators, David Boothman, PhD, and Muhammad (Shaalan) Beg, MD, from UT Southwestern are currently working on a project concentrating on a novel treatment strategy to kill pancreatic cancer cells and extend patient lives.
Boothman and Beg have also been involved with the PanCAN  Dallas-Fort Worth volunteer Affiliate, including a lab visit to learn more about the current state of pancreatic cancer research and the scientific and clinical progress being made.
On the heels of this large grant, the Fox Chase Cancer Center in Philadelphia also announced that philanthropist, Concetta Greenberg, made a multi-million dollar donation for a pancreatic cancer research institute to be built in honor of her late husband, Marvin Greenberg. Igor Astsaturov, MD, PhD, assistant professor of hematology/oncology and active PanCAN volunteer, will co-chair the new pancreatic cancer institute.
The Pancreatic Cancer Action Network wants to congratulate and thank both UT Southwestern and Fox Chase Cancer Center for including pancreatic cancer in their work and moving progress forward.
We're thrilled that pancreatic cancer has been highlighted as a priority at these prestigious institutions. See how you can support PanCAN's efforts to fund critical, groundbreaking pancreatic cancer research and provide important resources for patients and their families by making a donation.